Many people dream of landing 6-figure jobs. Those positions are usually associated with prosperity, and that alone makes them appealing.
But it's also normal to have questions about what it takes to land a six-figure salary. In fact, you may even be wondering, "What does 6-figures mean," "Can anyone end up in six-figure jobs," and what are the best positions to get a six-figure salary?"
Well, if you're trying to figure any of that out, we've got your back. Come with us as we explore the amazing world of 6-figure jobs.
What Is a 6-Figure Job?
Alright, before we dig into the best six-figure jobs around, let's pause for a moment and answer some crucial questions. What questions? Well, ones like these:
What does 6-figures mean?
How much is 6-figures?
What is a six-figure salary?
In the simplest terms, a six-figures is any number with six digits before the decimal point. Essentially, if the number is at least 100,000 but no more than 999,999, it's a six-figure number.
So, since salaries are usually discussed in terms of being "yearly" or "annually," a 6-figure salary means earning anywhere from $100,000 to $999,999 a year. There are six digits before the decimal point, so anything in that range qualifies.
Now, most 6-figure jobs are professional level positions. They may require a lot of experience, substantial education, or both. In saying this, there are many industries that tend to provide more 6-figure opportunities than others, including:
Energy Jobs
Sales Jobs
Engineering Jobs
Environmental Jobs
If you want to get one of the fantastic six-figure jobs we're going to cover, you'll need to focus and dedicate yourself to that idea. You might need to get a Master's or Doctoral degree, for example. It's also possible that you'll have to get well into your career to cross that threshold.
Typically, it takes time and effort to land a six-figure salary. Most people have to work their way up to that point. However, it can certainly be a journey worth taking, especially if you're passionate about the field.
Top 15 6-Figure Jobs That Pay Well
Here's a look at the top 15 6-figure jobs, including what it takes to land them.
1. Financial Manager
Financial managers can have a range of duties, though most of them revolve around helping companies stay financially healthy. There's quite a bit of analysis and reporting, as well as account monitoring and examining options to see which lead to the best financial outcomes.
As a financial manager, a six-figure salary is certainly possible. Many make around $129,890 a year, and the top 10 percent can bring in $208,000+. There are many great high paying jobs in finance should that be the path you choose to go down.
2. Software Developer
If you're looking for 6-figure jobs in the IT field, you're in luck. There are definitely some great options, and software developer is one of them. As a software developer, you'd create applications. Your work may focus on internal apps for a company or software that will be marketed to the masses.
In exchange for your expertise, you can often earn about $107,510 annually. However, the top 10 percent can bring in more than $164,590.
Usually, you need a Bachelor's degree to get started. However, some go further, boosting their resume with a Master's or some certifications, to ensure they get the highest-paying positions.
3. Lawyer
When it comes to six-figure jobs, lawyer is a classic example. You'll have expertise focusing on the justice system, allowing you to potentially shape the outcome of trials, assist others with complex matters, and more.
While it does mean getting an advanced education, ensuring you can pass the BAR, the salary that comes with it can make it worthwhile. Most earn around $122,960 a year, while some easily cross the $208,00 threshold.
4. Anesthesiologist
As an anesthesiologist, your career would focus on pain management, usually during and after surgeries. You'd administer analgesics and anesthetics, ensuring patients couldn't feel anything they shouldn't during procedures.
When it comes to salary, anesthesiologists usually make around $261,730 a year. You do need a medical degree to go into this career, so plan on a lot of schooling if you want to head in this direction.
5. Ethical Hacker
One interesting job that many people don't realize can get into six-figure territory is ethical hacker. These professionals use their cybersecurity, coding, and other tech skills to try and identify vulnerabilities that cybercriminals might exploit. Then, they can use what they discover to close up the holes, making company, government, and other organization's systems safer.
Once bonuses are factored in, the average salary for ethical hackers comes in at $105,765 a year. Plus, the top 10 percent can make over $141,329.
What it takes to enter this field can vary. Many of these pros have Bachelor's degree, though some honed their capabilities without earning a degree. If you forgo college, having some certifications or other credentials can help you elevate your career, potentially to the pay levels above.
6. Actuary
If you want to turn a love of statistics and analysis into a job with a six-figure salary, becoming an actuary might be your best bet. Actuaries use their skills to determine how likely certain catastrophic events are, help companies determine whether recalls are the right move, and more.
Working as an actuary can be incredibly lucrative. An annual salary near $108,350 is typical, and some actuaries eventually earn $193,600 or more. Plus, you may be able to launch your career with as little as a Bachelor's degree, unlike many of the other options on this list.
7. Medical and Health Services Manager
For anyone who wants to work in the healthcare field but doesn't necessarily want to treat patients, launching a career as a medical and health services manager could be a great option. These professionals oversee healthcare facility offices, ensuring everything from budgets to schedules to core operations run smoothly.
As for annual salary, $100,980 is pretty normal. However, the top 10 percent earn more than $189,000, which is impressive.
There are many other high-paying medical jobs for those seeking a profitable career in the medical field, including, believe it or not, many high paying jobs for Nurses.
JEFF'S TIP: While a Bachelor's degree is the minimum requirement, you may need a Master's to secure a six-figure salary in this field. Many pros working in these roles have more than a four-year degree, so if you want to be competitive, you may need to go the extra mile, too.
8. Architecture and Engineering Manager
With a Bachelor's degree and a significant amount of experience in the architecture or engineering field, you could earn a six-figure salary as an architecture and engineering manager. You'd oversee the operations of architectural and engineering offices, manage products, assist with research, and more, depending on the exact role.
In exchange for your expertise, an annual salary of $144,830 is typical. But the top 10 percent bring in more than $208,000. Awesome, right?
9. Dentist
If you want to help people maintain a beautiful smile, working as a dentist could be your ideal career. You'd diagnose and treat teeth, gum, and mouth problems, ensuring patient's mouths stay healthy.
You do need a Doctoral degree to be a dentist. With that, earning $159,200 annually is pretty common. Plus, the top 10 percent make more than $208,000, which is impressive.
10. Airline and Commercial Pilot
Did you know that airline and commercial pilot is a six-figure job? It's true. In exchange for safely carrying passengers or cargo through the vast skies, pilots often bring in around $121,430 per year. In some cases, they actually make over $208,000, showing just how much money-making potential there is in this field.
So, if you dream of spending your days soaring above the clouds, you're in luck. With a high school diploma or Bachelor's degree, and the right specialized training, you could get your commercial pilot's license and snag this six-figure job.
11. Big Data Engineer
The world has been clamoring about Big Data for years. That's why professionals that help companies make sense of their data make bank.
Usually, it takes a Bachelor's or Master's degree to break into the field. That ensures you have the skills to provide businesses with insights by finding patterns, identifying trends, and otherwise harnessing the power of any stored data are in-demand. In exchange for their expertise, Big data engineers frequently command salaries near $118,965 a year, and leads can draw in $159,800 annually.
12. Human Resources Manager
So what do Human Resources Managers do? They manage all things personnel-related for a company. For example, these professionals might handle hiring, employee policy creation, grievances, benefits administration, and a lot more.
Generally, you need a Bachelor's or Master's to get this far into an HR career, as well as a significant amount of experience. Once there, in exchange for their know-how, human resources managers usually snag salaries of about $116,720 a year. Plus, the top 10 percent can bring in $205,720 or more.
13. Economics Professor
Teaching at a college level usually requires a Master's or Doctoral degree in the field. If you happen to go that far with your economics education, then you can turn that into an incredibly lucrative career.
While not all postsecondary educators cross the six-figure mark, it's fairly common for economics professors. The median annual salary for those teachers comes in at $104,370.
Surprising, right? Thankfully, there are a lot of other great jobs for former teachers and professors that can provide a great income should you choose a different path.
14. Transportation, Storage, and Distribution Manager
As a transportation, storage, and distribution manager, you'd coordinate a range of company activities and operations, mainly in the field of logistics. This could include implementing tracking systems, scheduling shipments, and much, much more.
In many cases, professionals who make it to this level have a Bachelor's degree, at least. However, getting that education is definitely worthwhile, as it makes a six-figure salary possible.
The mean annual wage in this role is actually $103,320 a year. But some specialty areas average higher, particularly those that work in the telecommunications, aerospace, oil and gas, and similar industries.
15. Surgeon
When it comes to six-figure jobs, no list is complete without talking about surgeons. This position is often used as an example of high-paying medical careers, and for good reason.
After going to medical school and honing their skills – allowing them to perform operations on patients, surgeons often earn around $252,040. However, some make much more, including potentially over the $500,000 mark.
Putting It All Together
Ultimately, all of the 6-figure jobs above are worth considering. While most require some form of college degree, the potential financial return can make it worthwhile.
Just make sure that money isn't your only motivator. If you don't enjoy the work, a high salary might not be enough to keep you engaged. Luckily, there are plenty of options to consider, including a career in retail, which also has a lot of high paying opportunities. So, see if any of these ignite your passion and, if so, pursue it with confidence.
P.S. You can land a job interview pretty quickly after applying for one of these jobs, so it pays to be prepared for your interview. That's why we've created an amazing free cheat sheet that will give you word-for-word answers for some of the toughest interview questions you are going to face in your upcoming interview.
Click below to get your free PDF now:
FREE

: Job Interview Questions & Answers PDF Cheat Sheet!


Download our "Job Interview Questions & Answers PDF Cheat Sheet" that gives you word-for-word sample answers to some of the most common interview questions including:
What Is Your Greatest Weakness?
What Is Your Greatest Strength?
Tell Me About Yourself
Why Should We Hire You?
And more!

—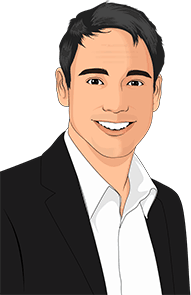 Co-founder and CTO of TheInterviewGuys.com. Jeff is a featured contributor delivering advice on job search, job interviews and career advancement, having published more than 50 pieces of unique content on the site, with his work being featured in top publications such as INC, ZDnet, MSN and more.
Learn more about The Interview Guys on our About Us page.