Today, part-time work-from-home jobs are incredibly popular. They give you the ability to have a reliable income and still keep a level of flexibility, something that's often ideal for work-life balance.
But are there really any decent part-time remote jobs around? Wouldn't the best ones only be full-time? Luckily, the answers to those questions are "yes" and "no," respectively.
While finding part-time work-from-home jobs used to be challenging, it's become much easier since the pandemic. If you want to track down a great opportunity, here is what you need to know.
What Is a Work-from-Home Job?
Alright, before we dig into the different part-time work-from-home jobs that are available today, let's take a brief step back and talk about what a work-from-home job even is.
In the most basic sense, a work-from-home job is a position is an online job that you can tackle without having to report to a formal office. If you can handle your responsibilities from the comfort of your own home and the company allows you to work where you want, the role qualifies as a work-from-home job.
When it comes to the skills you need to work remotely, some of it depends on the kind of position. However, all work-from-home professionals need to be reasonably tech-savvy, self-motivated, accountable, and self-reliant. After all, you don't have a manager standing over your shoulder, so you need to be able to buckle down without much oversight.
One of the biggest benefits of part-time work-from-home jobs is the flexibility. While the exact number of hours you'll need to work can vary, it's going to be less than you'd have to cover in a full-time position. That can make work-life balance easier to maintain as you'll have more time to manage your personal responsibilities.
Are there any drawbacks to part-time work-from-home jobs? Well, sure, there can be. You may not qualify for the same benefits that a full-time worker gets, or may not have the exact number of hours you'd like. But many opportunities may offer precisely what you're after, so some part-time remote positions may be drawback-free.
Top 15 Part-Time Work-from-Home Jobs
Here are 15 of the top part-time work-from-home jobs you may want to check out during your job search.
1. Contact Center Rep
Today, many contact centers are virtual. The majority of the contact center reps never report to a workplace. Instead, they take customer calls using a remote service, letting them work from home.
While contact centers frequently offer full-time positions, many have part-time options as well. In some cases, you'll have a set schedule. In others, you'll get some flexibility, allowing you to log in and work when it makes sense for you.
While contact centers aren't the highest-paid positions out there, many do offer reasonable wages. Overall, $17.23 per hour is the norm, which is pretty good for a part-time role.
2. Transcriptionist
More often than not, transcriptionists work from home. Their main responsibility is to take an audio or video clip and type out what's said, creating a written record of the conversation or subtitles for videos.
Generally, all you need to get started is a great ear and fast typing speed. That way, you can get through more recordings, increasing your earnings potential.
When it comes to pay, if you're working part-time, something around the $22.98 per hour mark is typical. However, if you decide to freelance, you usually get paid by the project, so you could potentially make more if you really hone your skills.
3. Telehealth Nurse
If you have nursing credentials – such as what you find in the registered nurse job description – snagging a position as a remote telehealth nurse could be your ideal option. You'll interact with patients over the phone, answering their questions, addressing basic concerns, and providing guidance about any next steps they may need to take.
While there are full-time telehealth nursing positions, you can find part-time roles, too. In any case, bringing home about $37.00 per hour is the norm.
4. Tutor
Becoming a tutor can be a great move if you're looking for part-time work-from-home jobs. It lets you leverage your existing expertise, and you can often focus on subjects you genuinely enjoy.
As a tutor, you actually have a few options when it comes to how you work. First, you can handle everything online using video conferencing, screen sharing, and similar software. Second, you can tutor students in your own house, allowing this to be a work-from-home job with an in-person element.
In either case, tutors usually get full control over their schedule, allowing you to work as many (or as few) hours as you'd like. On the pay rate side of things, you can do pretty well, too, typically coming in near $19.51 per hour.
5. Lawyer
Many people are surprised to hear that not only can you work as a lawyer part-time, but you can also do it from home. While it doesn't fit every specialty, some are actually great options for those who prefer to work remotely and less than full-time.
For example, document or contract reviews or creations could be a perfect match. The same goes for consulting, though those certainly aren't the only options.
When it comes to pay, it varies depending on your area of expertise and the services you offer. However, something around $61.03 per hour is typical, just to give you an idea of what you could make.
6. Web Developer
As a web developer, you'd spend your time helping companies or individuals create and maintain websites. With that kind of work, it shouldn't be surprised that doing it from home is an option, as you're spending nearly all of your time working from a computer.
Plus, by going the freelance or contract route, you can essentially set your own hours. There are also some part-time, permanent opportunities out there if you prefer more stability. In either case, an hourly rate of about $37.12 is what you can often find if you go this route.
7. Content Writer
Another classic work-from-home job that can easily be done part-time is content writer. Many companies hire freelancers to handle their blogs, creating social media posts, and write similar kinds of content. Usually, the arrangements are piece-based, and you get full control over when you work as long as you can provide the content by the deadline.
What about the pay rate? Well, working as a content writer can be quite lucrative. Earning around $32.27 per hour is definitely common, though you could snag more depending on your niche and the quality of your writing skills.
8. Consultant
If you have expertise in an operational niche and business acumen, working as a consultant might be the perfect option for you. Usually, you'll partner with a company for a short period, analyze a core part of their operations, and provide recommendations about how to do things better.
In many cases, you can either handle your responsibilities entirely from home or with only the occasional visit to the company's location. How much you might make does depend on your target field or business area. However, grabbing a pay rate near $37.88 is definitely possible.
9. Publicist
While being a publicist usually means working with clients, meeting in person doesn't always have to be part of the equation. As a result, working from home can definitely be an option. Additionally, by limiting the number of clients you take on, you can make full-time hours unnecessary.
As a publicist, you help people craft or maintain a positive public image. This can include giving advice, writing press releases, fielding questions from news organizations, and similar activities. In exchange for your expertise, you can usually expect a pay rate near $30.20 per hour.
10. Virtual Assistant
Virtual assistants essentially follow the administrative assistant job description; they just handle all of their duties remotely. Plus, many companies that hire virtual assistants don't need full-time support. Instead, they may require your expertise 10, 15, or 20 hours per week, allowing you to maintain a reduced schedule.
As with many positions, salaries can vary. However, you can usually expect something near $16.10 per hour, especially if you have some experience or post-high school education.
JEFF'S TIP: If you're looking for more hours as a virtual assistant, remember that you usually aren't limited to a single company. Use the freelancer approach and pick up a few clients that offer scheduling flexibility, allowing the total amount you work between them to match up to your needs.
11. Translator
For anyone who speaks two or more languages that is looking for part-time work-from-home jobs, becoming a translator should be near the top of your list. Usually, you'll spend your time converting documents from one language to another, something that doesn't always require full-time hours or being in a traditional office.
Pay rates for translators tend to be solid. Overall, you can expect something near $25.16 per hour in most cases, which is pretty good for something so flexible.
12. Bookkeeper
While we have already taken a close look at the bookkeeper job description, the basic requirements of the job are pretty straightforward. You spend your time reviewing, recording, and tracking financial data, ensuring every entry is accurate.
There are full-time bookkeeper positions, but many are part-time, too. And since most financial records are electronic now, handling the work-from-home can be an option, all while earning around $20.39 per hour.
13. Social Media Manager
If you're looking for something flexible that you can do from home, becoming a social media manager is a great option. You'll create posts, choose hashtags, reply to comments, and otherwise boost engagement while supporting the company's image.
Now, it is true that your pay rate can vary depending on your experience level or education. However, if you're looking for a ballpark figure, something near $16.28 per hour is common.
14. Claims Adjuster
When a person makes an insurance claim, a claims adjuster is usually one of the first people who comes out to assess the issue. It's their job to inspect the damaged property and determine what the insurer should pay on legitimate claims, giving the insurer guidance based on the policy involved.
While this job does require time out of the house, as you actually have to go to where the damaged property is to assess it, when it's time to write reports, you can usually do that from home. Plus, many claims adjusters do work part-time or on-demand, allowing them to earn around $32.76 per hour on a schedule that works for them.
15. Major Gifts Officer
As a major gifts officer, you work diligently to secure donations for a non-profit. Often, smaller non-profits don't require full-time donation coordination, allowing the major gifts officer to work a reduced schedule. Plus, since much of this involves calling and emailing, you may be able to handle your responsibilities from essentially anywhere.
The pay rate is pretty good, too. If you're working part-time, you can likely expect something in the ballpark of $46.94 per hour, which most people would agree does the trick.
Putting It All Together
Ultimately, all of the part-time work-from-home jobs above are pretty awesome. They offer solid pay rates with plenty of flexibility, making work-life balance easier to achieve. Plus, they can be incredibly rewarding in their own right, ensuring the work feels worthwhile and lucrative at the same time.
Thanks!
P.S. You can land a job interview pretty quickly after applying for one of these jobs, so it pays to be prepared for your interview. That's why we've created an amazing free cheat sheet that will give you word-for-word answers for some of the toughest interview questions you are going to face in your upcoming interview.
Click below to get your free PDF now:
FREE

: Job Interview Questions & Answers PDF Cheat Sheet!


Download our "Job Interview Questions & Answers PDF Cheat Sheet" that gives you word-for-word sample answers to some of the most common interview questions including:
What Is Your Greatest Weakness?
What Is Your Greatest Strength?
Tell Me About Yourself
Why Should We Hire You?
And more!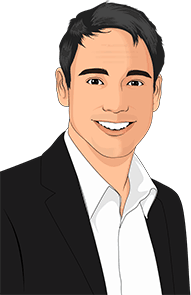 Co-founder and CTO of TheInterviewGuys.com. Jeff is a featured contributor delivering advice on job search, job interviews and career advancement, having published more than 50 pieces of unique content on the site, with his work being featured in top publications such as INC, ZDnet, MSN and more.
Learn more about The Interview Guys on our About Us page.