Today, work-from-home jobs are all the rage. Not only are professionals on the hunt for remote positions, but companies are increasingly providing employees with flexible work arrangements, making these jobs more accessible, too.
If you're looking for legit work-from-home jobs and aren't sure where to start your search, here's what you need to know.
What Is a Work-from-Home Job?
Before we dig into the best work-from-home jobs available, let's take a quick step back and walk about what a work-from-home job even in.
In the simplest sense, work-from-home jobs are positions that don't require you to ever set foot in a formal workplace. They can easily be handled from your own house or apartment, usually thanks to mobile technology and the internet.
While remote positions have long been a popular – and, for many professionals, incredibly desirable – option, COVID-19 only made them more so. Before the pandemic, just one-in-five professionals worked remotely all or most of the time. By December 2020, 71 percent were mainly working from more. That's a huge difference.
Now, it's true that many professionals are returning to the office. By April 2022, only 33 percent were always working from home, while 25 percent are remote at least part of the time. But that doesn't mean the work-from-home movement is going to come to an end.
Many companies now understand the benefit of letting employees telecommute. As a result, a significant number of positions are going to stay remote long-term, including after COVID-19 is no longer a concern. That's great news for professionals who would rather work from home.
So, how do you land a remote job? Well, that depends.
Like all jobs, work-from-home positions will require specific skills. Exactly what you'll need to bring to the table does depend on the kind of work you do. However, many remote jobs have skills in common.
First, there are the tech skills. You need to be comfortable with remote work technologies and systems, as well as online communication and collaboration tools.
Second, there are the critical soft skills. Accountability, organization, self-motivation, self-reliance, communication… those are all crucial.
Ultimately, you need to not just show you can handle the job duties but that you can do them without much direct oversight.
It's important to note that there are work-from-home job scams out there. Before you apply for a position, you need to do some research. Spend time checking out the company and look for red flags. That way, you won't end up falling for a scam.
JEFF'S TIP: Not sure how to separate the scams from the legitimate work-from-home jobs? One of the biggest signs of a scam is anything that seems too good to be true, like incredibly high pay for the type of work. Requesting a lot of personal information upfront is also a bad sign, as well as a lack of a digital footprint, not conducting interviews, no skill requirements, or using personal free email addresses. If you see any of that, you are usually better off skipping that opportunity, as there's a reasonable chance it's a scam.
NOTE: You may also be interested in our article 30 Highest Paying Stay At Home Mom Jobs
Top 25 Work-from-Home Jobs That Pay Well
Here is a look at the top 25 legit work-from-home jobs that are worth checking out.
1. Virtual Contact Center
While virtual contact centers aren't anything new, the pandemic made them much more common. If you have a high school diploma and solid computer skills, you may be able to snag one of these online work-from-home jobs with relative ease.
You'll spend your time assisting customers over the phone, through email, or via online chat. Usually, you'll get set procedures to follow, too, making the work even simpler.
When it comes to pay, something near $35,830 a year is the norm if you're full-time. For part-time positions, $17.23 per hour is typical.
2. Freelance Writer
One of the quintessential work-from-home jobs, freelance writers create content for websites, blogs, social media posts, and more. Some people in the field also create whitepapers, reports, presentations, product manuals, and other types of documentation.
Most freelance writing jobs are project or piece-based, so you'd earn an agreed-upon amount for handling an assignment. However, some companies do go the hourly route instead. In either case, full-time freelance writers can earn around $67,120 a year, which is pretty great.
3. Transcriptionist
If you're a fast typist with a great ear, looking for transcriptionist remote work-from-home jobs could be a good move. You'll spend your time listening to audio clips and typing out what you hear, making the work incredibly straightforward.
As a transcriptionist, you may be able to find full-time, part-time, or freelance positions. This means you could get more flexibility if you need it, all while potentially earning an annual salary of around $47,800 a year.
4. Data Entry
Remote data entry jobs have been around for quite some time. During a typical day, these pros take information from one source and record it in another. All in all, it's a pretty simple concept.
How much you can earn often depends on your typing speed and accuracy. However, around $34,440 a year is the norm.
5. Online Researcher
Thanks to the wonders of the internet, information is normally only a few keystrokes away, and companies often hire online researchers to gather the information they need. Some online research jobs are general, though others are specialized. With the specialized positions, you might need experience or education in a particular field, like medicine or law.
Pay rates in these positions can be quite high. Overall, $59,729 a year isn't uncommon, especially if you have expertise in an in-demand niche.
6. Insurance Agent
Many insurance agent jobs are actually handled remotely. The bulk of the work involves assessing a customer's needs and identifying products that give them an appropriate amount of protection, something that can usually be done over the phone or via online chat. At times, you may have to drive to a customer's location, but that isn't always the case.
When it comes to pay, it can be pretty solid. Many insurance agents earn around $52,180 a year, which is definitely respectable.
7. Medical Records Coding Technician
While medical records coding technicians can certainly work in offices, remote positions are also widely available. These pros review clinical records and determine with ICD-10 and CPT-4 codes match the file, adding them according to set procedures.
Usually, you'll need some medical coding training to get started in the field. Once you have that, a salary near $55,047 a year could be yours.
8. ESL Instructor
If you like the idea of helping someone else learn English, becoming an ESL instructor could be a great fit. Usually, the job requirements are pretty simple. Along with being fluent in English, patience is a must, as well as the ability to break lessons down into small chunks, making them easier to grasp.
In some cases, ESL instruction companies will provide you with a lesson plan, though other platforms may let you create your own. As for the typical pay rate, your experience level often matters. If you have some teaching credentials or an English degree, $55,350 a year may be possible. Otherwise, you could be closer to $10 per hour.
9. Teacher
Thanks to the rise of online schooling, teachers can help students learn and grow without actually setting foot in a physical classroom. While remote teaching positions are more common at the college level, there are also online K-12 positions in some school districts, giving you more options.
To get into these work-from-home jobs, you do need teaching credentials that align with the district's or school's requirements. With that, pay rates usually depend on what and who you're teaching. For high school level classes, $62,870 per year wouldn't be out of the question. For college courses, $80,790 a year is closer to the norm.
10. Translator
If you're fluent in another language, working as a translator could be a great option. You simply take documents and convert them from one language to another. In some cases, you may also create foreign language subtitles for videos, a process that combines transcription and translation.
Remote and freelancing translation jobs are increasingly common. If you find a full-time position, you could find yourself earning $52,330 a year or so.
11. Virtual Nurse
Virtual nurses often work for telehealth contact centers, allowing them to assist patients over the phone or online. In most cases, you spend your time listening to patient concerns and then providing appropriate guidance.
In most cases, you need to meet the requirements set in the registered nurse job description. If you do, you could make around $76,690 a year, all while working remotely.
12. Accountant
While we've taken a deep dive into the accountant job description before, the gist is that you'll spend your time reviewing accounts, reconciling financial records, and performing critical calculations. Since most of the work is computer-based, accountants can often work remotely, often earning about $73,560 a year, all from the comfort of home.
13. Search Engine Evaluator
While search engines rely heavily on algorithms, the companies behind them also hire people to verify the accuracy of any results. Search engine evaluators check whether results lists for various keywords make sense, providing the company with feedback if anything seems amiss.
Generally, you don't need prior experience to get started in the field. However, having certain skills – particularly attention-to-detail, written communication, and tech-savviness – is essential. With that, you could be well on your way to making about $32,464 a year.
14. Social Media Manager
As a social media manager, you handle a company's social media presence. This includes creating posts, responding to comments, choosing hashtags, and similar activities.
Requirements for these jobs can vary. Some simply ask for experience with social media and a solid track record of engagement. Others might see a marketing or similar degree as a must. In either case, social media managers can earn around $51,898 a year, all while working from home.
15. Graphic Designer
If you want to combine art with technology, working as a remote graphic designer is an excellent option. You'll create a range of digital images, such as graphics, logos, and more. If you're working full-time, it isn't uncommon to make $53,380 a year or so, making it one of the more lucrative work-from-home job options.
16. Travel Agent
Since many reservation systems are online, travel agents can easily work remotely. In the job, you help would-be travelers secure transportation, accommodations, and more, all while earning around $42,350 a year.
17. Bookkeeper
We've taken a deep dive into the bookkeeper job description before, but the basics of the job include tracking and recording financial data for companies or individuals. If you're in a full-time role, an annual salary of about $42,410 a year is typical, making this straightforward position a lucrative one, too.
18. Software Developer
If you want to make six figures while working from home, becoming a remote software developer could help you achieve that goal. While you may need a degree or bootcamp to hone the right skills, once you have them, you could earn around $110,140 a year writing code and creating applications.
19. Advertising Sales Agent
As an advertising sales agent, you'd spend your day selling ad space to companies. Since most of this involves working with customers over the phone or via email, you can often handle the responsibilities remotely. However, you may need to visit customers in person on occasion.
If you have a solid understanding of sales and marketing, you could be a natural in this position. When it comes to salary, $54,940 a year is typical, though more is certainly possible.
20. Web Developer
Another option for tech pros, web developers create and maintain websites for companies and individuals, ensuring the site has the right functionality and look. Since the work is computer-based, it can easily be done remotely. Plus, you may be able to work full-time or freelance, all while having an earnings potential of about $77,200 a year.
21. Online Community Moderator
Online community moderators make sure that people follow a site's rules when they contributor or comment. If they see someone getting out of line, only community moderators intervene, ensuring that the discussion remains appropriate.
While you need to be comfortable with some confrontation, and having a thick skin does help, the role itself usually isn't complex. Plus, prior experience isn't always a necessity, allowing you to start making $39,809 a year or so fairly quickly.
22. Help Desk Technician
While help desk technician jobs could technically fall under the contact center representative umbrella, these positions are a bit more specialized. You'll spend your time helping customers troubleshoot issues, usually by combining tried-and-true processes and some creative thinking.
If you have a technology degree, you can likely move into this field with ease. However, even if you don't, if you're generally tech-savvy, patient, and can break down complicated ideas to make them easy to understand, you could be good to go, allowing you to start working your way toward a $55,510 a year salary.
23. Sales Representative
Sales reps reach out to prospective customers to facilitate purchases. Usually, that involves sharing details about the product or service, creating contracts, and similar tasks.
When it comes to pay rates, your niche can play a role. For example, if you head into the world of wholesale or manufacturing sales, $65,420 a year isn't uncommon, while financial services may be closer to $64,770.
24. Online Tutor
Academic tutoring can be a flexible and lucrative online work-from-home job. You can meet with students over video chat and use screen sharing or a document camera to help them grasp a subject better.
With online tutoring, you can either run your own home-based business or partner with a tutoring company. If you go with the latter, you may need a degree in the subject or proven expertise, so keep that in mind.
For pay rates, full-time tutors can earn around $40,590 a year. That breaks down to about $19.51 per hour.
25. Virtual Assistant
If you're on the hunt for legitimate work-from-home jobs, becoming a virtual assistant is a solid option. Usually, your duties are similar to what you'd find in the administrative assistant job description; you simply handle everything remotely instead of in a traditional office.
While pay rates can vary, securing something around $41,986 a year for a full-time position is pretty typical. But you aren't limited to full-time roles, as many part-time virtual assistant jobs are out there, too.
Putting It All Together
In the end, all of the work-from-home jobs are worth exploring. They could let you earn a steady income from nearly anywhere, all while getting better work-life balance. And, in the end, isn't that what it's really all about?
Thanks for reading!
P.S. You can land a job interview pretty quickly after applying for one of these jobs, so it pays to be prepared for your interview. That's why we've created an amazing free cheat sheet that will give you word-for-word answers for some of the toughest interview questions you are going to face in your upcoming interview.
Click below to get your free PDF now:
FREE

: Job Interview Questions & Answers PDF Cheat Sheet!


Download our "Job Interview Questions & Answers PDF Cheat Sheet" that gives you word-for-word sample answers to some of the most common interview questions including:
What Is Your Greatest Weakness?
What Is Your Greatest Strength?
Tell Me About Yourself
Why Should We Hire You?
And more!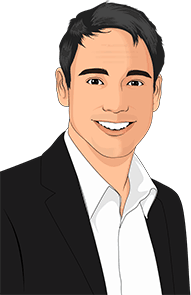 Co-founder and CTO of TheInterviewGuys.com. Jeff is a featured contributor delivering advice on job search, job interviews and career advancement, having published more than 50 pieces of unique content on the site, with his work being featured in top publications such as INC, ZDnet, MSN and more.
Learn more about The Interview Guys on our About Us page.