There's one thing that's true about every company; they have bills to pay. You can't exist as an entity without owing someone something. Whether it's electricity for the facility, parts for making products, software services to maintain operations, or anything else, it comes with a bill. And, where there are bills, there's accounts payable.
The accounts payable job description covers a crucial part of an organization's finance team. Without them, companies may have trouble tracking their obligations. And, since a single missed payment can spell disaster, businesses make having a strong accounts payable team a priority.
So, if you want to make sure that your employer keeps the lights on, accounts payable duties might be right for you. Let's take a closer look at the accounts payable job description so that you can figure out if it's the best direction for your career.
What Is the Accounts Payable Position?
First, you need to understand; accounts payable isn't necessarily the same thing as being an accountant. Sure, the two positions are both finance-oriented and can share some responsibilities, but they also differ in several key areas.
Additionally, there isn't just one accounts payable role. Instead, accounts payable job titles encompass everyone in the entire department. That's right; there are a dozen or so accounts payable positions, not only one.
So, let's take a moment to look at what accounts payable is. Generally, the accounts payable provides administrative and clerical support for a subset of a company's financial needs. Accounts payable focuses on outgoing money, like bills that need to be paid. If the business owes anyone cash, accounts payable deals with it.
But that doesn't mean all you'd spend your time doing is writing checks (or, in the modern sense, paying bills online). No sirree. The accounts payable job description goes much further than that. Curious? Great. Let's dig into what you'd have to do.
Accounts Payable's Duties & Responsibilities
What defines a position isn't its title; it's the responsibilities that come with the role. The accounts payable duties will clarify things for you a ton, so let's take a closer look.
As with every job, accounts payable responsibilities can vary from one position to the next. However, many of the roles have quite a bit in common, so let's start there. Here's a look at what accounts payable usually handles:
Track outgoing payments
Monitor company expenditures (including payroll)
Maintain records
Verify expense reports
Maintain petty cash
Review vendor and service provider agreements
Negotiate with vendors and service providers to secure discounts
Track and pay sales and use tax
Pay vendors and service providers
Reconcile statements and payment records
Ensure payment credits are applied correctly
Correspond with vendors regarding billing and payments
Analyze accounts
Prepare reports
Streamline the payment process
Assist with audits
What Skills Does Accounts Payable Need?
If you want to shine as an accounts payable professional, bringing the right skills to the table is a must. If you don't have the proper capabilities, handling the accounts payable duties is going to be a challenge.
Exactly what you need does depend a bit on the role. After all, no two jobs are alike in every way; that's just a fact. The industry the company works in, its size, and the size of the accounts payable department can all be factors that alter your responsibilities, for example. Even the organization's physical location matters, as that dictates the local laws (and taxation regulations) that apply.
But that doesn't mean that many of the duties listed in the accounts payable job description aren't similar. When it comes to technical ability, most of the skills are universal. Here's a look at what you'll probably need to bring to the table.
Account management
Payment processing
Budgeting
Productivity software (especially spreadsheets)
Accounting software
Cash handling / tracking
Report creation
Statement reconciliation
Mathematics
However, that's only the tip of the iceberg. Along with technical capabilities, you also need a slew of soft skills.
In the simplest terms, your soft skills are a reflection of how you navigate the corporate landscape. It's an overview of your traits, many of which can determine your chances of long-term success as well as whether you'd mesh with a company's culture.
At times, soft skills can make the difference between landing the job and being discarded as a candidate. They are that important, so you want to make sure you can showcase your abilities in key areas. Here's a list of the soft skills accounts payable professionals need:
Communication
Organization
Analytical-thinking
Deadline-oriented
Problem-solving
Negotiation
Critical-thinking
Accounts Payable Education, Training, Certification is Required?
Generally, the door to the accounts payable world opens once you have a degree. Typically, you'll need a Bachelor's in a supporting field, such as accounting, mathematics, or a similar discipline.
However, you may be able to get your foot in the door with a relevant Associate's degree. In some cases, companies will consider two-year degree-holders for accounts payable clerk I jobs, though this isn't always the case.
Now, if you have your core education, you may be wondering, "Is there something I can do to get ahead?" That's a great question, and the answer is a resounding "Yes, there is something you can do." What is it exactly? Why, picking up a certification or two, of course.
Certifications let you show that you have the right skills to handle the tasks. They go beyond a degree, usually focusing on very specific niches, including accounts payable. Here are some options worth exploring:
JEFF'S TIP: Most professionals view certifications as resume boosters, and they certainly qualify as such. But did you know that some companies require them? It's true. If you have your eye on a specific employer, review their accounts payable job description to see if they consider a certification mandatory (or even as a nice-to-have). That way, if they do, you can snag one before you plan on applying.
Accounts Payable Salary Expectations
Alright, if everything above is sounding good, it's time for one of the biggest questions most aspiring professionals have; what is the accounts payable salary? While money isn't everything, it's pretty much never nothing. So, let's take a look.
The average accounts payable salary comes in at $69,558 a year. However, whether you'll earn that much depends on the exact nature of your position.
Usually, accounts payable clerk I or II roles pay less than that average, coming in near the $40,000 and $43,000 a year marks, respectively. But, as an Accounts Payable Manager, making $90,000 a year would mean having an average salary.
In fact, the top 10 percent of accounts payable managers earn $115,280 or more. Pretty nice, right? If that doesn't give you something to look forward to, we don't know what does.
Other factors also influence pay rates. For example, you'll probably make more if you're working in Seattle than if you head to Tuscaloosa, Alabama, for a job. The cost of living in Seattle is 49 percent higher than the national average, while Tuscaloosa is only 1 percent higher. So companies have to offer more in Seattle to entice candidates.
The size of the company can play a role, too. Bigger organizations may have more complex operations. Since they need top talent to handle the workload, they offer higher wages to secure the best candidates. So, keep all of that in mind when you start looking for opportunities.
What You Need to Know for Your Job Interview
Standing out during your accounts payable job interview is a must if you want to land the job. While interviews nearly always feel like a challenge, they don't have to be. You can show the hiring manager that you are the right person for the position. You just need to arrive at the meeting prepared.
That's right; preparation is key. So, where do you start? By reviewing the accounts payable job description, of course. By understanding what the hiring manager considers must-haves, you can address all of the critical points during your interview.
It's also smart to spend some time getting to know the company.
How do you do that?
By taking a trip over to its website and social media pages. On the site, look for the mission and values statements, as that gives you clues about the business's culture and broader goals. The social media profiles also give you cultural insights, as well as showcase any recent company accomplishments.
If you want to shine when facing off against behavioral interview questions, then you need a winning strategy. By combining the STAR Method and the Tailoring Method, you can make sure your answers stand out.
Putting It All Together
Ultimately, heading into the accounts payable world can be a smart professional move. Use all of the information above to your advantage, increasing the odds that you'll be able to send your career in a direction that's right for you.
Thanks for reading!
—
Check out our other "job description articles" if you're exploring career options:

—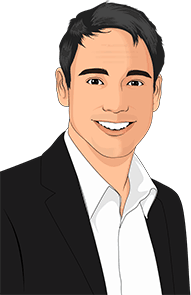 Co-founder and CTO of TheInterviewGuys.com. Jeff is a featured contributor delivering advice on job search, job interviews and career advancement, having published more than 50 pieces of unique content on the site, with his work being featured in top publications such as INC, ZDnet, MSN and more.
Learn more about The Interview Guys on our About Us page.