Planning your career shouldn't be about what's in-demand today. Sure, you need to choose a path that leads to a job now, but you also need to look forward if you want any kind of longevity. Otherwise, you might find yourself out in the cold faster than you'd hoped.
But how do you figure out which are the best jobs for the future? After all, no one knows exactly what's around the corner.
Sure, we can't predict the future. But by looking at various trends and recent advances, you can get a pretty solid idea of where things are heading. So, if you want to start in one of the best careers for the future, here's what you need to know.
What Does the Future Entail?
Alright, like we mentioned above, no one can guarantee what the future will hold. If COVID-19 taught us anything, it taught us that. A whole slew of industries got hammered during the pandemic, often completely out of the blue. And some may never be the same.
But the thing is, that doesn't mean we can't get a solid grip on what the future will entail. Many trends are still kicking, and certain advancements may become more relevant in the light of COVID-19.
For example, AI and automation were making waves before, and they still are now. Renewable energy is on the rise, especially as concern about climate change keeps growing. Technology is going to remain a critical part of our lives, too, and some tech is even more important today than it was before.
Something else we know is that our healthcare needs are going to grow. The United States' population is aging. By 2034, there will be more people age 65+ than children under the age of 18. And all of those older Americans are going to require care; that's just a fact.
Essentially, the writing is on the wall. Yes, new advances and unexpected events will continue to shape the landscape. But even if that happens, areas like those will still be some of the best jobs for the future.
What to Do Now to Prepare for This Future
Most people want to make sure they're ready for what's over the horizon. So, how do you pull that off? By taking the right steps and acquiring the right skills.
Now, this doesn't mean you have to dive into every niche. Instead, it's all about positioning yourself for success in your chosen field.
How do you manage that? Well, start by examining industry trends. See what jobs in your niche are growing and which are shrinking. Identify skill gaps that are common in your field, as well as in-demand skill sets in general.
In the world of future jobs, knowledge is power. Really learn all you can about your career path and see where things are headed. If you do, you may discover skills that can really boost your potential and even create a level of job security.
JEFF'S TIP: What's one skill absolutely everyone needs today? Without a doubt, tech-savviness is one. Even if you aren't in a technology job, using tech is a requirement in nearly every industry. So, get to know the technologies that make your workplace tick and that help people in your profession work more efficiently and otherwise get ahead.
But what if things in your field look pretty bleak? Well, that could mean that it's time to pivot. Remember, everyone has transferable skills that can help them get started in a new industry. Figure out yours, and then begin exploring jobs where you can really put those to work. That way, if you need to make a career change, you've got an idea of where to head.
Top 20 Jobs for the Future
If you're looking for one of the best jobs for the future, here are 20 that you may want to consider.
1. Forest Fire Inspector and Prevention Specialist
It's no secret that forest fires have become a major issue. As a forest fire inspector and prevention specialist, it would be your job to assess outdoor areas, identify fire code violations, and otherwise spot hazards that could lead to forest fires. Then, you'd make recommendations to fix the problems.
Generally, it takes at least an Associate's degree in a field like fire science to get started, though some jobs require a Bachelor's. Once you have your education handled, you can usually make around $39,600 a year, potentially working your way up to $83,810 or more.
2. Mobile Application Developer
Today, the world is increasingly mobile. That's why mobile application developers are in-demand and will likely remain so well into the future. These tech wonders create tablet and smartphone apps for a slew of purposes, both internal and consumer-facing.
Typically, a Bachelor's degree will get you started in the field. With that, you'll usually snag a yearly salary near $107,510 once your career gets moving.
3. Medical Assistant
If you're interested in an entry-level healthcare job that's also a bit future-proof, working as a medical assistant might be a great option. We've taken a deep dive into the medical assistant job description before. As an overview, this role is part administrative and part clinical. You might do anything from updating records and scheduling appointments to performing lab tests and assisting doctors during exams.
Usually, medical assistants make about $34,800 annually. However, in time, you could end up earning more than $48,720.
4. Market Research Analyst
Why is market research analyst one of the best jobs for the future? Well, mainly because companies are always looking for a way to stay ahead of the competition. These pros review data and market conditions to figure out what it'll take to spur sales, and that's powerful stuff.
In most cases, market research analysts have a Bachelor's degree. As far as salary expectations, $63,790 is pretty common. However, the top 10 percent earn over $122,630, showing just how far you can get in this field.
5. Solar Photovoltaic Installer
In the world of renewable energy, solar panels are often the most accessible option for home and business owners. Thanks to advancing technology and concerns about climate change, demand for solar photovoltaic installers is rising fast, making this one of the best careers for the future.
These professionals install, maintain, and repair solar panels and systems, allowing people to get their energy needs handled by the sun. After completing a training program, it's normal to earn around $44,890 annually, which is pretty solid considering you don't need a college degree.
6. Home Health Aide
As the population ages, the need for home health aides will skyrocket. These professionals provide care to people who need a bit of help due to a disability, cognitive impairment, or physical limitation. Essentially, they ensure people can stay in their homes longer, instead of having to head to a facility for the support they need.
Becoming a home health aide starts with a vocational program or some on the job training, depending on the exact type of care offered. Usually, you can make about $25,280 a year in this field, though some earn more than $34,180.
7. Web Developer
At this point, it seems safe to assume that the internet isn't going anywhere. That means web developer is one of the best careers for the future. You'll be able to use your skills to create and maintain websites, ensuring they are accessible, available, and functional.
Unlike many tech careers, you don't necessarily need a Bachelor's degree to go this route. Often, an Associate's or other two-year program is enough to get going, putting you on the path toward an annual salary of $73,760.
8. Registered Nurse
There has been a shortage of registered nurses for some time, and demand isn't going to slow down any time soon. These healthcare dynamos are vital. The registered nurse job description includes handling patient exams, managing procedures, starting IVs, administering medications, and much, much more.
Usually, you'll need a Bachelor's degree to become an RN, though there are some Associate's degree programs that may work as well. With the right education and license, you're on your way to making about $73,300 a year.
9. Wind Turbine Technician
Another one of the future jobs that focuses on renewable energy, wind turbine technicians install, maintain, inspect, and repair wind turbines. Usually, being mechanically inclined is a must, as well as being comfortable with heights.
Additionally, you'll need to either finish an apprenticeship or vocational program, or take part in some on the job training. Once that's done, you could find yourself earning $52,910 a year fairly early in your career.
10. Operations Research Analyst
Nearly every company on the planet would love to increase efficiency. Operations research analysts can help make that happen, reviewing processes to find problems, eliminate bottlenecks, and otherwise boost productivity and reduce costs.
In some cases, you can start in this field with a Bachelor's degree, though some companies prefer operations research analyst candidates to have a Master's. In either case, if you take your career in this direction, you could earn around $84,810 a year, which is definitely respectable.
11. Statistician
If you love numbers and are open to getting a Master's degree, statistician might be the future job for you. These pros analyze data for a variety of reasons, such as improving company operations, identifying health trends in the population, assessing the impact of new government policies, and more.
While what you can earn may vary depending on your niche, making $92,030 a year is pretty common. Plus, some make more than $146,770, showing how much growth potential is there.
12. Physical Therapist
While most people think of physical therapy as a way to recover from an injury, the physical therapist job description also includes more. These pros help people with mobility challenges – including those caused by aging – to improve their capabilities, ensuring they can remain independent as long as possible and avoid injuries.
Now, this is one of the future jobs that requires quite a bit of education. Usually, a doctoral or Master's degree is the absolute minimum. But with a degree comes an annual salary of around $89,440, so it can be worth the effort.
13. Database Administrator
Saying that we live in a data-driven world is an understatement. As a result, companies, government agencies, and nearly any other kind of organization need a place to keep all of the data they collect safe and accessible. That's where database administrators come in.
These tech pros are experts in the storage and organization of data. Usually, they start their careers with a Bachelor's degree. Then, in a matter of a few years, they typically earn about $93,750 a year thanks to their skills.
14. Actuary
Reducing financial risk is something else companies are always trying to do. Actuaries help them pull it off by analyzing data and determining the risk level associated with various decisions that are being considered.
Generally, actuaries have a Bachelor's degree. As for salary expectations, $108,350 a year is the norm, though the top 10 percent do cross the $193,600 mark.
15. Management Analyst
So, what makes management analyst one of the best careers for the future? Because it's a role that's all about increasing efficiency. Companies are always looking for ways to up productivity, cut costs, and otherwise work smarter instead of harder, and management analysts help them figure out how to pull that off.
If you want to start in this field, you'll want to earn a Bachelor's degree. With that, you can launch your career and may be able to snag a yearly salary of around $85,260 faster than you'd expect.
16. Genetic Counselor
Our understanding of genetics and inherited conditions only keeps growing. Genetic counselors help people understand their family risk for certain medical concerns, such as genetic disorders and birth defects, and demand for their expertise is on the rise.
Usually, a Master's degree is a must if you want to become a genetic counselor. While that is quite a bit of schooling, the typical annual salary is $81,880, which can make it worth the effort.
17. Project Manager
Nearly every industry has a need for project managers. While we've taken a close look at the project manager job description before, the main purpose of this role is to oversee and coordinate large projects, including managing the timeline, personnel, and even the budget.
Most project managers have a Bachelor's degree at least, and many also have some additional certifications. Considering that project managers commonly make about $138,967 a year, most see the education and training as being entirely worth it.
18. Information Security Analysts
Today, it's all about information security. Information security analysts help keep digital assets safe, identifying vulnerabilities, preventing breaches, and implementing security standards to prevent or stop attacks.
Like most tech careers, you need a Bachelor's degree to head down this road. Once you have that, you could be well on your way to earning $99,730 a year.
19. Electrician
If you're interested in the trades, electrician might be one of the best jobs for the future for you. As long as there is a need for power, electricians will be in-demand. Plus, there's a shortage of skilled electricians, making this a real opportunity.
After you finish an apprenticeship or on the job training program, you're well on your way to earning $56,180 a year. Plus, if you reach the top 10 percent, you could be earning more like $96,580 a year. Nice, right?
20. Computer Support Specialist
Since computers continue to play a big role in people's personal and professional lives, it shouldn't be a surprise that computer support specialists are and will remain in-demand. These pros help users and companies navigate issues, ensuring they can overcome computer-related challenges.
Usually, you will need some training or a degree, though a Bachelor's isn't always necessary to get started. Plus, you can earn around $54,760 a year, which is pretty solid.
Putting It All Together
Ultimately, the options above are some of the best jobs for the future around. Demand for them is going to remain high, and some will see demand grow as time passes. If you're looking to future-proof your career, see if any of them feel like a fit. Then, hop on in. Future you will be glad you did.
Thanks for reading!
P.S. You can land a job interview pretty quickly after applying for one of these jobs, so it pays to be prepared for your interview. That's why we've created an amazing free cheat sheet that will give you word-for-word answers for some of the toughest interview questions you are going to face in your upcoming interview.
Click below to get your free PDF now:
FREE

: Job Interview Questions & Answers PDF Cheat Sheet!


Download our "Job Interview Questions & Answers PDF Cheat Sheet" that gives you word-for-word sample answers to some of the most common interview questions including:
What Is Your Greatest Weakness?
What Is Your Greatest Strength?
Tell Me About Yourself
Why Should We Hire You?
And more!

—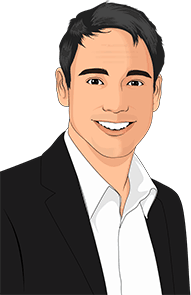 Co-founder and CTO of TheInterviewGuys.com. Jeff is a featured contributor delivering advice on job search, job interviews and career advancement, having published more than 50 pieces of unique content on the site, with his work being featured in top publications such as INC, ZDnet, MSN and more.
Learn more about The Interview Guys on our About Us page.