If you have ever worked as a medical assistant you know how many different hats you need to be able to put on at a moment's notice. One second you're answering the phone scheduling appointments, the next you're explaining an upcoming procedure to a patient!
Medical assistants can be found working in hospitals and other smaller medical facilities and offices. As we'll cover, medical assistants provide a variety of both administrative and clinical duties and do so under the supervision of nurses and other medical practitioners.
Now let's dive in deeper in order to see exactly what it takes to become a successful medical assistant and how you can use the job description to your advantage when it comes to your job interview!
Medical Assistant Duties and Responsibilities
As we've discussed, medical assistants often wear two hats and take care of both administrative and clinical duties.
According to the American Association of Medical Assistants (AAMA) here are some common ones (obviously these can change depending on where the job is):
Administrative Duties (may include, but not limited to):
Using computer applications
Answering telephones
Welcoming patients
Updating and filing patient medical records
Coding and filling out insurance forms
Scheduling appointments
Arranging for hospital admissions and laboratory services
Handling correspondence, billing, and bookkeeping
Clinical Duties (may include, but not limited to):
Taking medical histories
Explaining treatment procedures to patients
Preparing patients for examination
Assisting the physician during exams
Collecting and preparing laboratory specimens
Performing basic laboratory tests
Instructing patients about medication and special diets
Preparing and administering medications as directed by a physician
Transmitting prescription refills as directed
Drawing blood
Taking electrocardiograms
Removing sutures and changing dressings
Source: The American Association of Medical Assistants
Obviously these duties can change depending on the specific job you're applying for. That's why it's critical you go over your job description with a fine tooth comb. But we'' discuss that further in a little bit…
The AAMA (Founded in 1956) has also produced a very helpful occupational analysis of the medical assistant position. Let's take a look at some of their key findings…
Here are the top 12 most frequently performed responsibilities of medical assistants when surveyed:
Abide by principles and laws related to confidentiality
Adapt communications to an individual's understanding
Demonstrate respect for individual diversity (culture, ethnicity, gender, race, religion, age, economic status)
Employ professional techniques during verbal, non-verbal, and text-based interactions
Comply with risk management and safety procedures
Interact with staff and patients to optimize workflow efficiency
Maintain patient records
Provide care within legal and ethical boundaries
Practice standard precautions
Document patients, observations, and clinical treatments
Identify potential consequences of failing to operate within the scope of practice of a medical assistant
Transmit information electronically
(I thought it was interesting to add this information from the AAMA survey because it comes from medical assistants on the ground and "in the trenches".)
What skills do medical assistants need?
Here are some common medical assistant skills employers will be looking for.
NOTE: It's important to go over the skills carefully from your medical assistant job description.
Supply management
Verbal communication
Infection control
Creating a safe, effective environment
Organization
Scheduling
Professionalism
Confidentiality
Bedside manner
Professionalism
Inventory management
Bedside manner
Scheduling
Medical Teamwork
Patient care
Vital signs measurement
Injections
Cardiopulmonary resuscitation (CPR)
Electrocardiogram (EKG)
Phlebotomy
Patient preparation
Life support
Medical terminology
Patient/family education
Appointment setting
Electronic medical records
Medical coding
Patient flow
Computer literacy
Telephone skills
Multitasking
Manual dexterity
Empathy
Self-Control
As you can see there are a lot of potential skills an employer could be looking for in a medical assistant! But don't let that worry you, in a future section I'm going to show you how to hone in on the right skills from your particular job description and use them to your advantage!
Medical Assistant Certification
While it isn't required by law to be certified to work as a medical assistant, you'll find with growing competition in the job market, getting certified is a good idea.
Here's a quote from the U.S. Bureau of Labor Statistics:
"Medical assistants are expected to have good job prospects; however, those who earn certification and have familiarity with electronic health records (EHRs) may have better job prospects."
Let's take a look at the top 5 most recommended medical assistant certifications in the United States:
Certified Medical Assistant (CMA)
Registered Medical Assistant (RMA)
National Certified Medical Assistant (NCMA)
Certified Clinical Medical Assistant (CCMA)
Certified Medical Administrative Assistant (CMAA)
For more in depth information on medical assistant certifications head over to this great article at accreditedschoolsonline.org.
Medical Assistant Job Growth
One of the best aspects of becoming a medical assistant is it's spectacular growth prospects when it comes to the job market.
Check out this quote from the U.S. Bureau of Labor Statistics:
"Employment of medical assistants is projected to grow 23 percent from 2018 to 2028, much faster than the average for all occupations. The growth of the aging baby-boom population will continue to increase demand for preventive medical services, which are often provided by physicians. As a result, physicians will hire more assistants to perform routine administrative and clinical duties, allowing the physicians to see more patients."
Medical Assistant Salary
Here's the official information, again from the U.S. Bureau of Labor Statistics:
The median annual wage for medical assistants is around $33,610. The median wage is the wage at which half the workers in an occupation earned more than that amount and half earned less. The lowest 10 percent earned less than $24,790, and the highest 10 percent earned more than $47,250.
The median annual wages for medical assistants in the top industries in which they worked were as follows:
| | |
| --- | --- |
| Outpatient care centers | $35,600 |
| Hospitals; state, local, and private | $34,980 |
| Offices of physicians | $33,650 |
| Offices of chiropractors | $29,960 |
Most medical assistants work full time. Some work evenings, weekends, or holidays to cover shifts in medical facilities that are always open.
source: U.S. Bureau of Labor Statistics
How to use the job description for your job interview
A lot of job seekers will take a quick look at the job description and then move on.
Big mistake.
The job description is always filled with the skills and qualities that the company or organization is looking for in their perfect candidate, and it's your job to make sure that you're showing them you have these skills in the job interview.
How do you do this you ask?
Use the tailoring method when answering any interview questions of course!
You want to answer the medical assistant interview questions you face by highlighting the skills and qualities that are prevalent in the job description, and use a "success story" from your past that provides concrete evidence of you demonstrating the skill. (Especially for behavioral interview questions.)
Remember when we went over a bunch of the common skills that employers are looking for in a medical assistant? Well now it's time to go over your particular job description in detail and find the skills and qualities there that you possess and use them in your answers!
JEFF'S TIP: As we've gone over, medical assistants are required to wear quite a few different hats on the job. Therefore, be sure to have some answers ready that show you possess both administrative and clinical skills. (Ones drawn from the job description of course 😉 )
Putting it all together
I hope this breakdown of the medical assistant position has been helpful. We've gone over the various duties, skills and qualities needed to become a successful medical assistant as well as the certifications that can help you in this career.
The medical assistant profession is one of the fastest growing careers in the United Sates so there's a lot of opportunity for you out there.
Good luck!
—
Check out our other "job description articles" if you're exploring career options:

—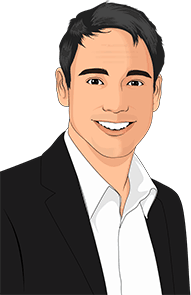 Co-founder and CTO of TheInterviewGuys.com. Jeff is a featured contributor delivering advice on job search, job interviews and career advancement, having published more than 50 pieces of unique content on the site, with his work being featured in top publications such as INC, ZDnet, MSN and more.
Learn more about The Interview Guys on our About Us page.