After our recent round of "company specific interview question articles" on hiring powerhouses Costco, Walmart, and Target, what better job description to breakdown than that of the cashier.
Cashiers are obviously very important for all three of the companies mentioned but I think they have garnered a new found respect recently. I'm writing this article during the Covid-19 outbreak and as opposed to a lot of us who are hunkering down inside, cashiers are out there on the front lines, still working, providing us service and really putting themselves at risk. It really is something everyone should consider next time you're interacting with a cashier at your local grocery store 🙂
Because of this whole situation, cashiers are in significant demand around the country when it comes to hiring so I thought it would be helpful to provide this in depth cashier job description to help anyone interested in this career path.
What Is A Cashier?
You're probably familiar in general with what a cashier is. A Cashier's primary role is to assist customers in the in-store check-out process. This can include collecting payment, scanning items, bagging, giving appropriate change and more.
Cashiers can be found at a wide range of establishments, including grocery stores, big box stores, gas stations, restaurants, retail shops and a lot more.
Let's take a look in detail at their various duties and responsibilities because there are a few you may not be aware of…
Cashier Duties and Responsibilities
Here are some of the core duties and responsibilities you'll be required to perform:
Handle payments (cash, debit, credit cards, checks)
Scan items
Price checks
Ensure there is enough cash in the till before shift (as well as the correct amount)
Give back correct change, receipts, refunds (refunds will sometimes be issued at a customer service desk instead of at the register)
Bag items
Make cross sells, sell new products
Answer any questions customers may have (requires in depth knowledge of the various in store items)
Process coupons
Handle discount cards
Check for ID on certain items such as alcohol and cigarettes
Maintain a record of transactions
Maintain a clean and tidy checkout area
Return unbought items to shelves
You may sometimes be asked to help out around the store (ie. stocking shelves, price checks, cleanup etc)
Help customers sign up for rewards points programs/cards
Obviously different stores will vary in terms of required duties and responsibilities, be sure to go over your particular cashier job description to get the exact details of you'll be doing. (This is important to do for you job interview, as we will discuss later.)
Good Skills To Have
If you want to become a great cashier you will need to have a certain set of skills. The obvious one that comes to mind, is excellent customer service skills. After all, a cashier is often the primary employee that interfaces with the customer.
This is more important to employers than a lot of people understand. Think about it, a cashier is often the "face" of the company that shoppers/customers will remember. That's why some companies are very careful to hire the right type of person as their cashiers. Let's take a look at other good cashier skills to have:
Basic math (Counting out change can require some quick adding and subtracting!)
Point of Sales System
Price Scanners
Efficiency
Ability to stay calm under pressure
Friendliness (important as the "face" of the company)
Time management
Knowledge of products
Patience
Listening skills
Positive attitude
So do you have the skills to make it as a cashier??
Well, if so you're probably wondering how much you can earn as a cashier.
Let's find out in the next section…
Cashier Salary
You probably won't be surprised by the fact that cashiers are not on the high end of thing when it comes to salary!
According to the U.S. Bureau of Labor Statistics: "The median hourly wage for cashiers was $10.78… The median wage is the wage at which half the workers in an occupation earned more than that amount and half earned less. The lowest 10 percent earned less than $8.49, and the highest 10 percent earned more than $14.47."
There is a slight spread depending on where you work as a cashier. Generally speaking, you can make more working as a cashier at pharmacies and drug stores:
Education, Training and Experience
One of the factors that makes becoming a cashier attractive for part time work is the fact that you need little to no education or training to pursue it.
Generally speaking, employers will be looking for a high school diploma. You will be trained on the job although having some previous cashier experience will obviously help your chances.
Job Outlook
This is an important section because while cashiers are in demand currently because of the Covid-19 pandemic, in the long run cashiers are going to see a decline in job growth.
The main culprit? Advances in technology such as self serve kiosks and online sales will hinder job growth as you can see by this chart:
How To Use The Job Description For Your Interview Effectively
Before you head into your cashier interview, there are a few things to remember that can really let you stand out from every other employee.
The job description will list the skills and qualities that the company doing the hiring is looking for in their perfect candidate. It's your job to make sure that you are demonstrating that you have these skills in the job interview.
As we've discussed in this article, the skills and qualities that companies are often looking for in a cashier are most likely going to include (but are not limited to) customer service, attention to detail, interpersonal skills and a positive attitude. So you need to go into your interview having prepared answers that clearly show you demonstrating these qualities.
Take the skills and qualities that you find in your specific cashier job description (that you possess) and then craft great answers to the interview questions highlighting those skills.
JEFF'S TIP: Here's the thing. The vast majority of people going into an interview for a cashier's position will literally do no real preparation. They will do no research into the company and they will barely skim over the job description. This is a real opportunity for you to do the opposite and really stand out from the crowd!
Putting It All Together
Cashiers are the face of many of our favorite stores around the country and are a great option for part time work or as a longer term career!
Be sure to not underestimate the value of the job description when preparing for your interview. If you don't, you will be miles ahead of the competition.
Good luck!
—
Check out our other "job description articles" if you're exploring career options:

—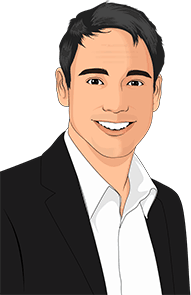 Co-founder and CTO of TheInterviewGuys.com. Jeff is a featured contributor delivering advice on job search, job interviews and career advancement, having published more than 50 pieces of unique content on the site, with his work being featured in top publications such as INC, ZDnet, MSN and more.
Learn more about The Interview Guys on our About Us page.