For many service members, transitioning to a post-military career isn't easy. Not all jobs match up clearly with opportunities in the civilian world. Plus, when their time with the military comes to an end, finding a new job might not be the only thing they're tackling; they might be relocating, too.
Luckily, there are ways to make the transition easier. By focusing on the best jobs for veterans, finding the right fit could be less of a challenge. If you're looking for a post-military career, here's what you need to know.
What Are Veterans, and What Is It Like to Be a Veteran Searching for a Job?
Before we take a dive into the best jobs for veterans, let's discuss what a veteran is and what's it's like to manage a job hunt as a veteran.
When it comes to defining who a veteran is, it can be a little complex. According to Title 38 Code of Federal Regulations, a veteran is defined as "a person who served in the active military, naval, or air service, and who was discharged or released therefrom under conditions other than dishonorable." This means that any person who was part of the active duty military and finished their service with anything other than a dishonorable discharge can classify as a veteran.
Overall, the definition is relatively rigid, aiming specifically at active duty service. It didn't automatically include service members from the reserves or National Guard. Instead, those service members have to be pulled into active duty by the federal government as part of their service to qualify as veterans based on the primary definition.
In 2016, through the Miller-Blumenthal Veterans Health Care and Benefits Act, military reservists and National Guard members with at least 20 years of service did become eligible for specific veterans' benefits. However, a period on active duty is usually – but not universally – considered the defining characteristic of a veteran.
Alright, so what is it like to job hunt as a veteran? Well, that can vary.
Military service usually comes with substantial training and on-the-job experience. However, some things don't translate into the civilian world as well as others.
Usually, military members end up with plenty of soft skills that can help them excel in a new position. Communication, leadership, organization, accountability… those all play a role in succeeding in the military.
When it comes to hard skills, military service members won't all have the same ones. Like the civilian world, the military has a wide range of job categories, referred to as an MOS, Rating, or AFSC. Essentially, each category is a different kind of occupation, and each one requires its own unique skill set.
For some military members, finding a job after leaving the service is pretty simple. For example, mechanics, technologists, engineers, and similar military careers can lead to technical skills that are widely needed in the civilian world and easy for outsiders to gauge. However, working as a tank crewman or infantryman, for instance, might not translate as clearly.
Additionally, specific military credentials aren't always broadly recognized in the civilian world. As a result, a military member with significant skills may have to go through additional training and secure a new certification. This can be true even though they've been essentially doing the job for several years, making the requirements, at a minimum, incredibly frustrating.
It's also important to note that not all service members want to remain in the same occupation when they leave the military. That means tackling both a transition into civilian life and a career change all at once.
However, regardless of skill set, transitioning back into the civilian world can still be rough. Civilian companies and the military don't necessarily operate in the same fashion. There may be differences in the amount of structure or oversight, as well as general mentality.
Finally, by and large, the military comes with a level of stability you may not find elsewhere. While frequent moves can be part of the equation, the vast majority of service members don't have to worry about a sudden job loss. Additionally, medical coverage and predictable paychecks are always part of the equation, and many service members even have access to housing.
In the civilian world, that level of stability doesn't always exist. If they move into an hourly position, paychecks can fluctuate. Benefits packages may not be as comprehensive, and sudden job losses aren't usually off the table.
Ultimately, transitioning back into the civilian world isn't always easy. Luckily, there are some resources that can help, including:
There can be other government-run or non-profit programs, as well. So, once it's time to start planning a transition, it's wise for veterans to explore what's available in their local area.
20 Best Jobs for Veterans
1. Operations Manager
Veterans with strong leadership skills may find that a career as an operations manager is right up their alley. We've actually taken a deep dive into the operations manager job description before, but the gist is that you'd spend your time overseeing strategic initiatives, developing policy, and otherwise keeping a company on track.
Typically, an operations manager does have a college education, usually focused on business administration or a similar field. Additionally, they might have some extra certifications, giving their resume a bit of a boost. In exchange, a salary near $103,650 per year is typical, making this a solid option for many veterans.
2. IT Manager
If your military career focused on computing technologies, you might be able to transition into an IT manager position. These tech pros oversee the computing-related needs of an organization, including infrastructure requirements, devices, and applications.
This is another position where a Bachelor's degree and some certifications can make a difference, allowing you to more easily transition into the job. With the proper credentials, you could find yourself earning about $151,150 annually.
3. Project Manager
If you're looking for a versatile career option, project manager could be it. There are opportunities in nearly every industry, making it easier to put the skills you earned in the military to work.
We've taken a close look at the project manager job description previously. In general, you'd spend your time overseeing and coordinating large projects, serving as a critical source of leadership, and keeping everything organized and on target. When it comes to pay, you can typically bring home around $130,531 a year, making it a career path worth exploring.
4. Civil Engineer
After getting their degree, many people launch their civil engineering career in the military. If you're a veteran with experience in the field, shifting into a civilian job in the same industry may be reasonably straightforward.
When it comes to salaries, civil engineers can do quite well. In most cases, you could earn near $88,570 per year, and you'd definitely have room to grow.
5. Network Administrator
Network administrators handle tasks that ensure a company's network operates correctly and securely. If you're military career involved network administration, finding an equivalent civilian job can be relatively simple. Plus, you could make about $84,810 a year, which is pretty nice.
JEFF'S TIP: While many civilian professionals in this field do have a Bachelor's degree, this is one area where your military experience may be enough. If you have some certifications and an ample amount of experience, some employers might value your on-the-job expertise, allowing you to bypass any college degree requirements.
6. Computer Support Specialist
If you have technology experience and are looking for a career that doesn't necessarily require a college degree, becoming a computer support specialist could be an excellent choice. Usually, you'll work as part of an IT department, providing support to end-users who need help with computer-related issues.
As for pay, around $55,510 a year is common. Over time, you can also work your way up, potentially earning in excess of six figures.
7. Office Manager
Here's another option where your leadership skills could help you stand out from the pack. We've dug into the office manager job description before, but the basics of the role involve overseeing administrative operations for a company.
One benefit of taking your career in this direction is that a college degree might not be necessary. Plus, you might bring home about $81,056 annually, which is solid.
8. Police Officer
Many military service members find themselves well-suited for police work. There is a lot of structure, and your prior experience will be highly valued, making the transition easier.
In some cases, you may have to get a Bachelor's degree to qualify for a job as a police officer. However, this isn't universally the case. But if it is, it can still be worthwhile, especially because you could start earning a yearly salary near $67,290 once you join the force.
9. Emergency Medical Technician
If you were a medic in the military, becoming an emergency medical technician could be an obvious fit. You'd use your skills to help members of the public during medical emergencies, providing direct care and transporting them to area hospitals.
Exactly what you'll need to do to qualify can vary. Some states make transitioning simple, while others may ask you to acquire certain post-military credentials. In either case, once you snag the job, a salary near $36,650 per year is the norm.
10. Security Guard
Another option if you're looking for a simple transition could be security guard. A college degree isn't required, and your military experience will be highly valued. Plus, the job itself is straightforward, mainly involving keeping an eye on an area and ensuring only authorized personnel gain entry.
As a bonus, this could be a career that lets you work full- or part-time. In the beginning, earning around $31,080 a year or $14.94 per hour is typical. However, you could potentially move up, allowing you to make closer to $62,450 annually.
11. Construction Laborer
If you enjoyed the physical aspects of being a service member, shifting into a construction career could be a smart decision. Construction laborers do a lot of physical work. Plus, they learn new marketable skills along the way, potentially allowing them to transition into roles like carpenter, electrician, or plumber.
In most cases, some on-the-job training is all you need to get started. Plus, you could likely earn $37,080 a year or so while you're learning and up to $65,780 once you've cut your teeth.
12. Truck Driver
Many service members have experience driving very large vehicles. If you enjoyed your time behind the wheel, becoming a professional truck driver could be a natural fit.
How much you can earn depends on the kind of position you land. Delivery truck drivers usually bring home about $34,340 per year. If you decide to get a CDL first, then something closer to $47,130 is the norm.
13. Welder
With so much equipment, it isn't a surprise that the military is a place that many people hone their welding skills. Plus, it isn't uncommon to earn a few welding certifications along the way, or at least have high enough skill levels to tackle that once you leave the service.
While pay rates can vary, a yearly salary close to $44,190 is pretty typical. However, if you have the proper certifications and prove your capabilities, earning $66,250 or more isn't out of the question.
14. Recruiter
Here's another career when transitioning from the military to the civilian world can be simpler. If you worked as a military recruiter, becoming a recruiter for a company, staffing service, or similar organization could be an excellent fit.
In many cases, employers prefer candidates with Bachelor's degrees in a field like human resources, but that isn't a universal requirement. Either way, if you have the right training and skills, making around $63,490 per year is likely within reach.
15. Mechanic
One of the other career options where a transition might be straightforward is mechanic. These professionals help repair a variety of vehicles using fairly standard equipment and approaches.
How much you can earn varies depending on your niche. Automotive and diesel mechanics usually come in near $44,050 and $50,200 a year, respectively, while aircraft mechanics are typically closer to $66,440.
16. Electronics Technician
Many military careers involve electronics. If you have experience with developing, maintaining, or repairing electronic devices, you might want to transition into a career as an electronics technician.
Usually, you can start on this path with an Associate's degree. However, some employers may view your military experience as sufficient, allowing you to begin bringing home around $67,550 annually right away.
17. Residential Property Manager
Part of the world of real estate, property managers usually oversee rentals. They keep the property in good shape, address tenant issues, deal with contracts, coordinate repairs, and handle other responsibilities for the owner.
Usually, you don't need a college degree to get started in this field. Plus, many of the soft skills you acquired in the military can make you an exceptional fit, putting you on the path toward a $59,600 salary faster.
18. Supply Chain Manager
If your military career involved logistics, the supply chain manager role could be one of the best jobs for veterans for you. Typical responsibilities include sourcing materials for a production facility, monitoring incoming shipments, and inventory tracking.
Usually, you'll need to earn a college degree to enter this field. However, with annual salaries coming in close to the $111,280 mark, it could be worth the effort.
19. ScrumMaster
A ScrumMaster is a unique type of project manager. They ensure that the team follows the Scrum framework, which is mainly based on Agile principles.
Many military members are exposed to Agile and Scrum methodologies during their time in the service. If that applies to you, this career option could be an ideal fit.
As a ScrumMaster, earning $136,581 a year is relatively common. Plus, there's room to grow as your career moves forward.
20. Customer Service Rep
If you're looking for a flexible job option, becoming a customer service representative may be the right choice for you. You'll spend your time providing support to customers, usually over the phone or online, working either full- or part-time. In some cases, you can even work from home, giving you even more agility.
When it comes to pay, it can vary. If you're full-time, a yearly salary of about $35,830 is the norm. For part-time positions, you can typically expect something close to $17.23 per hour.
Putting It All Together
Ultimately, any of the options above could be great jobs for veterans. See if any of them pique your interest and if so, dig into them a bit deeper. That way, you can find the post-military professional path that's right for you.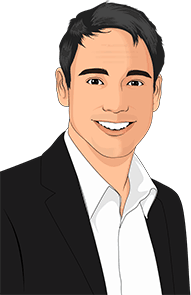 Co-founder and CTO of TheInterviewGuys.com. Jeff is a featured contributor delivering advice on job search, job interviews and career advancement, having published more than 50 pieces of unique content on the site, with his work being featured in top publications such as INC, ZDnet, MSN and more.
Learn more about The Interview Guys on our About Us page.