For many people, finding part-time jobs with health insurance is the dream. It lets them work less than full-time but helps them keep their medical costs manageable.
While tracking down a part-time job with health insurance seems challenging, there are actually a number of great options available. If you don't know where to begin your search, here's what you need to know.
What Are Part-Time Jobs?
Before we dive into the list of part-time jobs with health insurance, let's take a quick second to talk about what part-time means. Why? Well, because it's actually a bit ambiguous.
While it's easy to assume there would be a legal definition of "part-time," there isn't really one. The Department of Labor actually says that "the Fair Labor Standards Act (FLSA) does not define full-time employment or part-time employment." Surprising, right.
And, while the Bureau of Labor Statistics treats 35 hours per week or more as full-time, that's only for statistical purposes. It isn't a legal definition.
So, what does that mean for you? In the end, it's a sign that companies have some control when it comes to defining part- and full-time. Usually, anything under the full-time cutoff an organization sets is part-time in the company's eyes.
The thing is, while 40 hours per week is essentially always viewed as full-time, some companies consider employees who work at least 35 hours a week as full-time. That means working 39 hours per week at one company would qualify as part-time, while you could be full-time if you worked that same number of hours somewhere else. Now isn't that confusing?
In most cases, you want to learn more about how the company defines part-time to get the right information. Usually, you can find this in the job description of part-time roles, as well as on the company's website in some cases. That way, you can learn more about how the employer views a particular position.
What Is Health Insurance?
Alright, let's touch on one more thing before we discuss your options when it comes to part-time jobs with health insurance: what health insurance is.
In most cases, health insurance is a program that pays for all or part of certain medical-related appointments, procedures, or treatments. If you fall ill or are injured, health insurance helps you limit your out-of-pocket costs by paying the provider a certain amount of what you'd owe. Then, you only have to pay what's left of the balance after the insurer handles their part, as well as any copays or coinsurance amounts.
When you have health insurance, there's a premium involved, too. This is usually a monthly payment that keeps your insurance active.
In some cases, you have to pay the full premium each month, usually through a payroll deduction. However, employers may cover part or all of the premium, depending on how their benefits package is set up.
JEFF'S TIP: Every health insurance plan works differently. If you're considering a part-time job with health insurance, it's important to look at how the coverage works, ensuring you get the kind of plan you need. Not all conditions, treatments, prescriptions, or facilities are included in every plan. So, take the time to dig into the program before you sign up, especially if you have pre-existing conditions, are already taking certain medications, or have a preferred doctor. That way, you can make sure the insurance does what you need it to do.
Top 15 Part-Time Jobs with Health Insurance
Here is a look at the top 15 part-time jobs with health insurance.
1. Activision Blizzard
If you're regularly scheduled to work at least 30 hours per week with Activision Blizzard, you can qualify for health insurance. Plus, you actually get several plans to choose from, giving you more control over your coverage.
There are also plenty of different kinds of job opportunities. While game design, software development, and similar roles are certainly on the table, there are administrative options too. As a result, pay rates can vary, but they are usually competitive based on the work involved.
2. Aetna
All Aetna employees who work at least 20 hours per week are eligible for a wide range of benefits, including health insurance. And you aren't just limited to a single plan. Instead, you can go with one of several different options, allowing you to customize your coverage.
Since Aetna hires for a wide variety of jobs, pay rates also vary. However, $17 per hour or so is pretty common for many entry-level type roles.
3. Amazon
At Amazon, employees in any position that work 20 hours per week or more can sign up for health insurance. That means whether you're in the warehouse, a technology role, or anything in between, you can secure the coverage you're after.
If you're wondering how much you'll make by working for Amazon, the biggest thing to remember is that $15 per hour is the lowest rate you'll see. And you can certainly earn more, depending on the job, location, and your skillset.
4. American Red Cross
At the American Red Cross, part-time employees working 20 hours per week or more are eligible for health insurance. This includes workers in any kind of position, which can range from administrative to medical to driving roles.
Since the American Red Cross hires so many different kinds of professionals, what you should expect in pay can vary. However, $14 per hour and up is fairly typical.
5. Chipotle
As a Chipotle crew member, you get more than the occasional free burrito; you can also sign up for health insurance benefits. There aren't any minimum hour requirements, so it doesn't matter if your hours take the occasional dip. However, you do get access to more robust plans if you average 30 hours per week during a 12-month period.
When it comes to pay, it does vary. However, for hourly crew members, something in the $11 to $18 per hour range is about what you should expect.
6. Costco
If you're looking for part-time jobs with health insurance and solid pay for employees of all kinds, Costco needs to be on your list. Once you've worked at least 450 hours, you can choose between several healthcare plans, giving you more flexibility than you may get elsewhere, too.
On the pay side, the lowest you can earn at Costco is $16 per hour. However, the average pay rate is more like $24 per hour, so you can certainly work your way up to more.
7. Ikea
Retail and warehouse employees at Ikea who log 20 hours per week or more can sign up for health insurance. Plus, they tend to earn around $13 to $16 per hour – which certainly isn't too shabby – and also get access to more benefits.
8. JP Morgan Chase
One of the solid jobs with health insurance that also happens to be more administrative, JP Morgan Chase offers coverage to all employees after 60 days on the job who work at least 20 hours per week. Along with medical, you also get dental, vision, and prescription coverage, making it pretty comprehensive.
Pay rates do vary depending on the job. For customer service roles, however, something in the $14 to $17 per hour range is probably what you can expect.
9. Lowe's
If you're working part-time for Lowe's, you can sign up for a number of benefits right away, including limited medical, basic dental, and vision. As a part-time sales associate, cashier, or similar customer service employee, you'll also probably earn somewhere in the $10 to $17 per hour range, giving you a solid salary along with coverage.
10. REI
When it comes to part-time jobs with health insurance, REI is an excellent option. If you average at least 20 hours per week, you not only get access to coverage, but you actually get to choose from several programs.
Plus, even if you work less than 20 hours per week, REI still has your back. The company helps its employees navigate the insurance marketplace, making it easier for them to secure coverage on their own.
For many entry-level workers, pay tends to come in close to $12 to $15 per hour. On the corporate side, it depends on the kind of work, as the salaries can vary greatly based on the role.
11. Staples
If you're looking for health coverage, Staples makes their coverage options available to part-time employees. Whether you're in a retail position, warehouse job, or driving role, you can get the coverage you need pretty simply.
Typically, part-time Staples associates bring in $10 to $12 per hour. However, if you gather up some extra responsibilities, more is undoubtedly possible.
12. Starbucks
One thing that has long set Starbucks apart as an employer is offering part-time jobs with health insurance. Hourly employees become eligible once they complete 240 hours within a three-month period. In most cases, that works out to around 20 hours each week, give or take.
While there is a delay between eligibility to enroll and being able to use the benefit, once you get it, you simply have to continue working around the same amount, totaling at least 520 hours per six-month period.
When it comes to pay, Starbucks is currently working its way up to a $15 per hour minimum. The company should hit that mark across the board within the next few years, though many roles pay at least that today, if not more.
13. U-Haul
If you're looking for solid medical coverage, a part-time job at U-Haul could do the trick. The company offers a variety of supplemental wellness benefits, too, giving you access to programs and services that can make maintaining your health easier.
Depending on the kind of hourly job you secure, earning $10 to $19 per hour is typical. Plus, some positions that require specialized skills do pay more, so you could actually exceed that range.
14. UPS
At UPS, once you reach 225 hours during a three-month determination period, you can get access to TeamstersCare medical insurance. Usually, that means coming in near 18 hours per week can make you eligible for coverage, as well as other benefits like dental, vision, and prescription drug.
When it comes to pay, $15 to $20 per hour is likely what you'll see, making this a pretty solid choice.
15. Walmart
Once you've been part of the Walmart team for 60 days, and if you're averaging a minimum of 30 hours per week, you can sign up for medical coverage. While this is more hours than you'll need at some other companies, it's still below what most people would consider full-time.
It is important to note that your coverage doesn't right away. Instead, you'll need to wait for the month that holds the 89th day after that initial 60-day period. Once the first of that month arrives, you'll get access to the benefit.
On the pay side of things for hourly employees, Walmart averages at $14.76 per hour. However, where you live does play a role in the rate you'll see, as some states do tend to come in above the average while others more often fall below it.
Putting It All Together
Ultimately, all of the part-time jobs with health insurance above are worth checking out. They cover a wide range of skillsets, so there's something for essentially everyone on this list. Just consider the type of position that may work best for you, and use that as a guide as you tackle your job search.
Thanks for reading!
P.S. You can land a job interview pretty quickly after applying for one of these jobs, so it pays to be prepared for your interview. That's why we've created an amazing free cheat sheet that will give you word-for-word answers for some of the toughest interview questions you are going to face in your upcoming interview.
Click below to get your free PDF now:
FREE

: Job Interview Questions & Answers PDF Cheat Sheet!


Download our "Job Interview Questions & Answers PDF Cheat Sheet" that gives you word-for-word sample answers to some of the most common interview questions including:
What Is Your Greatest Weakness?
What Is Your Greatest Strength?
Tell Me About Yourself
Why Should We Hire You?
And more!

—
You may also be interested in our other "part time jobs" articles: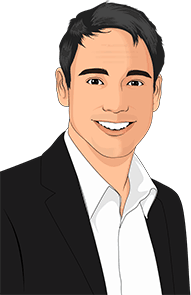 Co-founder and CTO of TheInterviewGuys.com. Jeff is a featured contributor delivering advice on job search, job interviews and career advancement, having published more than 50 pieces of unique content on the site, with his work being featured in top publications such as INC, ZDnet, MSN and more.
Learn more about The Interview Guys on our About Us page.