When you're taking your first big step into the workforce, you usually want to snag a position that pays as much as possible. While most people assume that entry-level opportunities only offer a pittance, that isn't universally the case. There are some very high-paying entry-level jobs around. You just have to know where to find them.
Luckily, we have your back. If you want to get your hands on the highest-paying entry-level jobs you can possibly find, here's what you need to know.
What Are Entry-Level Jobs?
Usually, an entry-level job is a position that sits on the bottom rung of a career ladder. It's the first role on a path, allowing professionals to begin a journey into their target field.
In most cases, the best entry-level jobs focus on skill growth and development. You'll spend much of your days handling basic tasks while also getting a chance to learn as you go. In time, your skills become stronger and your knowledge greater, enabling you to take on more and more responsibilities with each passing day.
Typically, newly-minted professionals – such as students who just received a degree or diploma – are the biggest group looking for entry-level jobs. However, anyone who's changing fields or re-entering the workforce after a hiatus may also have their eyes on these positions.
While many people assume that all entry-level jobs shouldn't require experience, that isn't how it works. Many of these positions – particularly high paying entry-level jobs – require you to have one to three years of experience, a minimum amount of education, or both.
JEFF'S TIP:
You need an entry-level job to get experience, but you need experience for an entry-level job? That's crazy, right? Well, it can certainly feel that way. If you are struggling to qualify for your first position, it could be a good idea to acquire that much-needed experience in another way. For example,
internships
count as professional experience. Volunteering also qualifies. While you may need to be pursuing a degree to be eligible for an internship, otherwise, it's possible to land one of those roles with absolutely zero experience. If you're volunteering, the barrier to a position is often even lower, making it worth exploring, too.
Top 17 Highest Paying Entry-Level Jobs
Alright, it's time to dig into what you came here for: the list of high-paying entry-level jobs. If you want to know exactly what kind of opportunities can be out there, here's what you need to know, including a look at the entry-level salary each one offers:
1. Data Scientist
If you're looking for one of the highest-paying entry-level jobs around, data scientist is a biggie. While you do need a substantial amount of education to get started – ensuring you have a strong enough background in modeling, statistics, and dataset management – you can make quite a bit in your first position.
Even early in your career without practically any experience, annual pay rates near $52,720 is possible. As you gain experience, $94,280 becomes more common. Then, if you reach the top 10 percent of the field, salaries in excess of $158,060 could be on the table.
2. Software Developer
Saying that software developers have an in-demand skill set is an understatement. Companies of all shapes and sizes want the ability to create their own applications, either for internal use or as products or services to sell.
Starting out, software developers can earn $64,240 a year. In time, $107,510 is pretty normal, and, if you reach the top 10 percent of earners, pay about $164,590 is a legit possibility.
3. Product Designer
If the idea of bringing a product to life sounds awesome, then becoming a product designer might be right up your alley. These pros may develop new product ideas or shape the future of existing products. Either way, that's pretty exciting.
Product designers do usually have at least a Bachelor's degree, if not a Master's. They may also snag a few certifications as they work through their career, especially if their goal is to become a product manager.
In exchange for their expertise, entry-level product designers can earn $39,860 a year. As their skills grow, $68,890 is more common. Then, if you reach the top 10 percent, $114,950 isn't out of the question.
4. Financial Analyst
We've taken a deep dive into the financial analyst job description before, but here's a quick overview. A financial analyst collects, reviews, and studies financial data. Then, they give recommendations and provide insights to help others make sound financial decisions.
Usually, a financial analyst can make $47,230 a year, even when they are first starting out. As they gain experience, $81,590 is more common. Plus, those who reach the top 10 percent can make $156,150 or more, which is pretty sweet.
5. Paralegal
The paralegal job description is another one we've looked at closely previously. In general terms, paralegals are administrative professionals that specialize in the legal niche. It's one of the best entry-level jobs for anyone interested in the law but doesn't necessarily want to be a lawyer.
Usually, you can get started as a paralegal without a four-year degree. Instead, you have to complete a specialized training program or an Associate's degree, either of which can take about two years.
When first starting out, paralegals usually make $32,160 a year. But, as you gain experience, $51,740 becomes more typical. If you reach the top 10 percent of earners, even pay above $82,500 is a possibility.
6. UX Designer
As a UX designer, your job is to make sure that users can easily navigate systems. It's about enhancing the user's journey, ensuring their experience is optimal.
With a Bachelor's degree, you may be able to land one of the full-time entry-level jobs in this field. If so, earning $73,146 to $102,890 annually could be possible, though you'll probably have to start a bit lower and work your way up.
7. Marketing Specialist
After getting some education – usually a Bachelor's degree – marketing majors typically have their sights set on marketing specialist roles. Why? Because these are entry-level jobs that pay well that don't require a ton of experience, just education.
In the position, you'll help companies develop and launch marketing campaigns. In exchange, annual pay rates around $34,350 is normal for newbies. With time, $63,790 is likely where you'll end up. And, if you reach the top 10 percent, even $122,630 or more is possible.
8. Human Resources Specialist
Getting started in human resources (HR) typically begins with a college degree. Some positions will require a Bachelor's while others view a Master's as the minimum. In either case, it shows the company that you can help them manage their personnel-related needs, including hiring, employee records management, status changes, and even disciplinary actions.
In exchange, human resources specialists usually make about $37,180 a year when starting out. With some experience, $61,920 is more typical. Finally, the top 10 percent can make in excess of $105,930, which is pretty impressive.
9. Computer Systems Analyst
With a Bachelor's degree in hand, you may be able to snag a computer systems analyst position, even if you don't have experience. You'll use your education to analyze and enhance a company's computer systems, ensuring the whole getup is efficient and effective.
Computer systems analyst is easily only of the highest-paying entry-level jobs around. Even straight out of school, you can earn about $55,180 a year. In time, $90,290 is common, with the top 10 percent bringing in over $147,670.
10. Registered Nurse
While many people may assume that there's no way the registered nurse job description – which we've covered thoroughly before – could be entry-level based on the skills required, that isn't true. If you focus on your education first, then you might enter the workforce and qualify for an RN position, essentially making it an entry-level opportunity.
For new RNs, annual salaries near $52,080 are perfectly plausible. After gaining experience, $73,300 becomes more common. However, the top 10 percent can make more than $111,220, showing just how far these roles can go.
11. Process Engineer
Process engineers spend their days developing and refining manufacturing procedures, ensuring they are efficient and effective. Usually, it takes a Bachelor's degree to get started. With that, an entry-level salary of $59,663 a year is possible, though those with experience can earn $69,092, while the top 10 percent may make $80,821.
12. Web Developer
If you want to spend your time creating and updating websites, a job as a web developer might be perfect for you. While many web developers do have Bachelor's degrees, it is possible to find full-time entry-level jobs in this field with less education, such as an Associate's degree or completing a bootcamp.
Early in a web developer's career, annual salaries near $39,550 are normal. As their experience level rises, $73,760 is more typical. Finally, the top 10 percent can make $142,080, showing just how far experience can take you.
13. Database Administrator
As a database administrator, you'd use your tech skills to make sure that databases are well-organized, usable, and secure. Your job is to make sure that other people can get to the information they need, all while keeping the data safe.
Usually, database administrators fresh out of school (with a Bachelor's degree) can make around $51,800. As they gain experience, $93,750 is more common, with the top 10 percent bringing in more than $148,060.
14. Research Associate
Many students look for research associate positions to help them earn a salary while they finish up their education. In the role, students work with experienced professionals or professors, gathering data, reviewing findings, writing reports, and more.
Usually, research associates have an annual salary of about $28,190 in the beginning. With the right educational background or experience level, $47,510 is the norm. If you cross into the top 10 percent, even $78,880 is possible.
15. Sales Representative
If you are a bit of an extrovert and willing to really get to know a company's products or services, you might thrive as a sales representative. These pros convince others to buy, answering questions, offering demos, and taking other steps to close the deal.
It's possible to get started as a sales representative without a college degree, making this position fairly unique on this list. Pay rates can vary, depending on the product or service niche. However, in wholesale and manufacturing, annual pay around $30,530 is pretty common at first. Then, you can work your way up to the median, which comes in at $59,930, or possibly into the top 10 percent, which sits at $125,300.
16. Computer Support Specialist
Another job that may not require a Bachelor's, computer support specialists help diagnose and address computer issues. They may work as part of a help desk or in an IT department, depending on the exact nature of the role. In either case, pay near $38,990 a year isn't out of the question for an entry-level salary in this niche. In time, $63,460 becomes the norm, and the top 10 percent ultimately make more than $106,420.
17. Physical Therapist
We've covered the physical therapist job description in-depth before, but here's a quick overview. These medical professionals help patients improve their mobility and physical function using non-invasive techniques, like personalized exercise programs.
Usually, it takes an advanced degree to get started. With that, earning an initial annual salary of $62,120 is definitely possible. With some experience, $89,440 becomes more typical, though pay above $124,740 isn't impossible.
Putting It All Together
Ultimately, all of the high-paying entry-level jobs above are worth considering. You'll gain valuable experience and learn new skills along the way, making it easier to move up in your target field. In time, you'll find yourself looking beyond full-time entry-level jobs, setting your sights on mid-career, management, and higher-level roles that can keep your career moving forward. And that's what it's all about. Securing an opportunity that will serve as a launching point, ensuring you can have your ideal career over the long-term.
P.S. You can land a job interview pretty quickly after applying for one of these jobs, so it pays to be prepared for your interview. That's why we've created an amazing free cheat sheet that will give you word-for-word answers for some of the toughest interview questions you are going to face in your upcoming interview.
Click below to get your free PDF now:
FREE

: Job Interview Questions & Answers PDF Cheat Sheet!


Download our "Job Interview Questions & Answers PDF Cheat Sheet" that gives you word-for-word sample answers to some of the most common interview questions including:
What Is Your Greatest Weakness?
What Is Your Greatest Strength?
Tell Me About Yourself
Why Should We Hire You?
And more!

—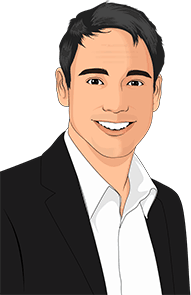 Co-founder and CTO of TheInterviewGuys.com. Jeff is a featured contributor delivering advice on job search, job interviews and career advancement, having published more than 50 pieces of unique content on the site, with his work being featured in top publications such as INC, ZDnet, MSN and more.
Learn more about The Interview Guys on our About Us page.