For many adults, the idea of working as a 12-year-old might seem odd. However, jobs for 12-year-olds can give a tween more than a bit of cash; it can teach them about responsibility, accountability, dedication, and so much more.
Figuring out how to make money as a 12-year-old is a bit tricky. There are a lot of rules governing the employment of minors, and they can vary by location. If you're curious about what jobs hire at 12, here's what you need to know.
Jobs for 12-Year-Olds
You may be wondering, "Can a 12-year-old work?" Well, the answer is "yes," but there are a lot of limitations.
Essentially, a 12-year-old can't hold most traditional non-agricultural jobs. Working for a retail store, for example, is almost entirely off-limits. The only exception for that is if that retail store is wholly owned by the child's parents.
There are some other non-agricultural jobs that are allowed. However, even if it's the right kind of work, the employer does have to follow some strict rules. For instance, states usually have strict rules about the number of hours a 12-year-old can work, as well as limitations on the times of the day.
There's a little more flexibility with agricultural jobs. Essentially, as long as the work is outside of school hours, considered non-hazardous, and the 12-year-old has parental consent, it's permitted.
What's considered hazardous is fairly broad. A lot of agricultural equipment operation is in that category, along with working near certain types of animals. But those aren't the only restrictions.
Since there are state regulations that typically go above and beyond what's required federally. Additionally, those limitations vary by location. For instance, some states may require an age certification while others don't. Since that's the case, reviewing local laws regarding 12-year-olds and employment is essential.
Alright, but is it hard for a 12-year-old to land a job if they want one? Well, yes and no. "Yes" because there's usually limited availability. "No" because there isn't a ton of competition among the younger set.
As mentioned above, 12-year-old jobs are few and far between. Additionally, most jobs that hire at 12 are also available to older teens or even adults. Since that's the case, a company might favor an older worker. Overall, that makes it harder for 12-year-olds to find opportunities.
However, if a job is designed with younger teens in mind, there typically isn't a ton of competition. Sure, plenty of tweens and young teens may want a bit of cash in their pocket, but that doesn't mean they're interested in finding work.
Additionally, even if they're open to working, their parents may prefer they focus on their education or something else. In most cases, younger teens can't get a job without a parent's okay, so that can reduce the amount of competition, too.
19 Best Jobs for 12-Year-Olds
Now that you know that the answer to "Can you get a job at 12?" is "yes," it's time to dive into the work opportunities that are actually available. Here are 19 jobs for 12-year-olds.
1. Newspaper Delivery
A classic job for tweens, newspaper delivery mainly involves receiving a bundle of papers, prepping them for individual subscribers, and getting them to front doors by a specific time each day. Many newspaper routes are easily walkable or bikeable, while others may require some help from a parent since a car is necessary.
In either case, newspaper delivery can pay quite well. Something near $15 per hour isn't uncommon for this low-stress role. Plus, there can be tips on occasion, particularly around the holidays.
2. Babysitting
Depending on where you live, tweens may be able to earn some cash as a babysitter. It works well with a school schedule since most parents need sitters in the evening or on weekends. Plus, if the 12-year-old is watching younger children, they may be able to work on homework after bedtime.
It's important to note that not all states allow 12-year-olds to babysit. For instance, it's illegal in Illinois to leave a child under the age of 14 home alone, let alone in charge of other minors.
Additionally, some states may require extra steps, like CPR and first aid training. Since that's the case, it's critical to learn the requirements in advance.
However, if it's allowed and a 12-year-old goes through all of the required training, babysitting can be lucrative. Earning $10 to $20 per hour isn't uncommon, depending on the number of kids, their ages, and other factors.
3. Lawn Mowing
Generally, a 12-year-old can't work for a landscaping company unless it's owned by their parent. However, that doesn't mean they can't earn a little cash by mowing lawns for neighbors.
In most cases, it's common to charge by the job and not by the hour. However, the rate usually works out to around $15.98 per hour, which is really solid for a tween.
JEFF'S TIP: It's important to note that some cities or states view lawn mowing as a business, requiring people to get a license regardless of their age. Before any 12-year-old starts offering the service, it's critical to review local laws to determine if a license is necessary. Otherwise, they may face fines or other penalties.
4. Car Washer
In a similar vein to the option above, washing cars for neighbors is another one of the jobs for 12-year-olds to make money. Usually, it requires only basic cleaning supplies and access to a water source, which the vehicle owner typically provides. Then, they'll just give the car a nice wash in the owner's driveway.

In most cases, it's best to charge a flat rate for the job. Exactly what you should aim for may depend on your neighborhood, how dirty the car is, and the size of the vehicle. However, something in the $20 to $40 per wash range isn't out of the question.
5. Dog Walker
A versatile option that could work well for 12-year-olds is dog walker. Usually, people offer the service within their own neighborhoods, so there's no need to get a ride anywhere. Plus, tweens could walk dogs before or after school (or both), making it easy to fit into a typical schedule.

When it comes to pay, something around $12.68 per hour is what it works out to for most people. However, it's more common to charge a flat rate for the service.
6. Pool Skimming
In any neighborhood where backyard pools are common, offering pool skimming services could be an excellent way for 12-year-olds to make money during the summer.

It's pretty straightforward work. Usually, it requires little more than going over the surface of the water with a net to remove debris. However, you might need to either go along the bottom or get into the pool to tackle sunken debris if that's part of the arrangement.

In most cases, you'll charge a flat rate for the service, allowing you to adjust your pricing based on the pool size and any other maintenance steps you'll take. However, the end result can come out in the $16 to $21 per hour range. Plus, you might be able to set up recurring jobs in the summer, giving you a steady source of income.
7. Window Washing
Another one of the gig-type jobs for 12-year-olds is window washing. Generally, this only works if the area is mainly one-story homes, as many homeowners might be hesitant to have a tween on a ladder on their property. However, with a one-story house and the right extendable window washing tools, this can be a great way to earn a bit of cash.

Window washing is pretty simple, requiring only basic cleansers and non-powered equipment. Overall, window washers usually earn between $16 and $20 per hour, though it may be best to charge by the job if you're working with neighbors.
8. Garage Sale Assistant
If you're looking for summer jobs for 12-year-olds, garage sale assistant is a fun option. Generally, this involves helping a neighbor that's hosting a garage sale. You might assist with setup and taking payments from customers.

With this kind of job, you'll need to negotiate a rate with the garage sale host. You might charge a set amount per hour, a flat fee, or a cut of the profits. However, it usually works out to about $10 per hour, which is respectable.
9. Snow Shoveler
During the winter, 12-year-olds might be able to earn cash by shoveling snow for neighbors. If they're willing to get up early, clear driveways and walkways, and clean off cars early in the morning, neighbors might pay a bit for the convenience.

Generally, show snow shoveling pays around $21.84 per hour, but it's more common to charge by the job. The flat rate makes it more convenient and predictable, which may encourage your neighbors to sign up for a recurring service.
10. Fence Painter
Many homeowners want to give their fence a fresh coat of paint. This can be an opportunity for tweens, as it doesn't require special equipment in most cases. Instead, attention to detail and some basic supplies are all that it takes, as well as ensuring the final look is even.

Typically, painters make around $12.56 to $25.92 per hour. However, 12-year-olds should usually aim at the low end of the spectrum since they likely don't have much experience.
11. Picker
Rules for agricultural jobs are usually more flexible than for non-agricultural ones. However, there are restrictions regarding equipment use. Since that's the case, 12-year-olds may have an easier time working as a picker than in most other positions.

Pickers help collect fruits and vegetables from fields or greenhouses. Usually, the process is pretty manual, but there may be some simple hand tools for speeding the job along.

In most cases, pickers earn between $10 and $15 per hour. For a 12-year-old, that's pretty solid.
12. Plant Sitter
Plant sitting is a straightforward job. You'll spend your time taking care of a person's plants while there away. Typically, that mainly involves following the right watering schedule. However, you might need to rotate potted plants to ensure every side gets time in the sun, add fertilizer, or even do some light trimming.

Generally, 12-year-olds should focus on neighbors for this kind of job, preferably those in walking or biking distances. As for what to charge, that may depend on the number of plants and how many visits are required while the people are away. However, something around $18.19 per hour might not be out of the question.
13. Actor
Technically, people of any age are allowed to act as long as the job follows specific rules. While it's a difficult career to break into, it could be an option worth considering depending on where you live and the availability of work.

When it comes to pay rates, the median comes in at $23.48 per hour. Just keep in mind that competition for the roles may be fierce, so it may be wise to have a backup plan.
14. Housekeeper
For tidy 12-year-olds, getting some housekeeping gigs from neighbors could be a reasonable way to earn some extra cash on weekends or during the summer. It doesn't require any dangerous equipment, and many cleansers are incredibly safe to use. Plus, pay of around $13.84 per hour is typical, and it's easy to get recurring work if you do well.
15. Tutor
Anyone can work as a tutor as long as they're skilled at a subject and can assist others who are struggling with the topic, including 12-year-olds. Plus, it pays pretty well, with tutors commonly earning around $17.53 per hour.

If you're looking for online jobs for 12-year-olds, this might be an especially good fit. In many cases, it takes little more than a computer, internet connection, webcam, and video conferencing software to tutor someone remotely, making it a solid choice for 12-year-olds that need to work from home.
16. Elderly Sitter
In some cases, elderly individuals need a bit of company and support during the day. If complex medical needs aren't part of the equation, then a 12-year-old may be able to find opportunities as an elderly sitter. They may help with everyday tasks or simply provide social support. In either case, they could make about $14.31 per hour, all while helping a senior live their best life.
17. Artist
For crafty 12-year-olds, making some money as an artist may be possible. Essentially, they could sell their creations, allowing them to earn a little cash.

Exactly how much they can earn depends on the type of art they create, their skill level, and how many pieces they can make in relatively quick succession. Additionally, how they sell may play a role, as well as the cost of supplies, shipping, and more.

Still, it's an option worth exploring. Just be aware that most online platforms won't allow minors to create accounts, so a 12-year-old may need a parent's support to go this route.
18. Leaf Raking
During the fall, a simple option for 12-year-olds is leaf raking. It's a service they can offer neighbors, and it doesn't require much in the way of equipment. Usually, a rake and trash bags are all it takes to get started. However, it can pay around $15.98 per hour, which is certainly respectable.
19. Family Business
As mentioned above, 12-year-olds can't work in most traditional jobs unless the company is wholly owned by a parent. However, if the parents do run a business, then a 12-year-old is allowed to perform most roles if they aren't considered dangerous.

With this, the earning potential varies depending on the kind of business, the nature of the job, and other factors. Ultimately, it'll be up to the parents to determine what they want to offer.
Putting It All Together
Overall, the list above outlines some of the best jobs for 12-year-olds around. Just make sure that you check local laws before diving in. As mentioned above, employment rules for minors vary by state. Since that's the case, it's crucial to see what limitations apply in your area first.
FREE: Job Interview Questions & Answers PDF Cheat Sheet!

Download our "Job Interview Questions & Answers PDF Cheat Sheet" that gives you word-for-word sample answers to some of the most common interview questions including:
What Is Your Greatest Weakness?
What Is Your Greatest Strength?
Tell Me About Yourself
Why Should We Hire You?
And more!

—

You may also be interested in our other "Teen Jobs Articles":

—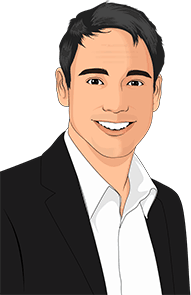 Co-founder and CTO of TheInterviewGuys.com. Jeff is a featured contributor delivering advice on job search, job interviews and career advancement, having published more than 50 pieces of unique content on the site, with his work being featured in top publications such as INC, ZDnet, MSN and more.

Learn more about The Interview Guys on our About Us page.