While it might not seem like 15-year-olds need a steady income, that isn't necessarily the case. Many younger teens want to have cash that they can spend as they please. Plus, they may want to begin saving up for a car or college. That's why finding the best jobs for 15-year-olds is so important to many teens.
The thing is, finding jobs that hire at 15 can be tricky. They aren't as widely available as opportunities for older workers.
Does that mean you should give up on your job search? Of course not! You just need to know where to look before you jump in.
If you want to find places that hire at 15, here's what you need to know about the best jobs for 15-year-olds.
Jobs for 15-Year-Olds
Before we dig into the best jobs for 15-year-olds, let's talk about the employment landscape for younger workers.
There are a few reasons why finding a job as a 15-year-old can be a bit difficult. Competition for some of the better options can be a bit fierce. In many cases, you don't just face off against other teen candidates. Instead, people of any age may apply.
When a position attracts applicants of all ages, being 15-years-old might work against you. Unlike older workers, there are numerous restrictions that apply specifically to employees under the age of 16.
Some laws bar young workers from handling tasks that may be deemed dangerous. Certain kinds of cooking and baking fall into this category, as well as operating specific types of equipment or machinery.
Another one of the reasons that places that hire at 15 can be few and far between are the work-hour restrictions employers have to navigate.
The Fair Labor Standards Act (FLSA) outlines specific requirements for young workers that companies have to follow. For 15-year-old employees, working during school hours isn't allowed. Additionally, during the school year, workers under the age of 16 can't work:
When school isn't in session, employers get more flexibility. However, even when school is out, 15-year-olds still aren't allowed to work:
Over 8 hours per day
Over 40 hours per week
Before 7:00 am or after 9:00 pm (between June 1 and Labor Day)
Some states have stricter requirements than what is listed above. Additionally, a surprising number require teens to get work permits, which you can learn more about from your school guidance counselor.
Now, all of that information above may make it seem like setting your sights on the highest-paying jobs for 15-year-olds or any other opportunity isn't a smart move. In reality, that isn't the case. Instead, you simply need to focus on the right positions.
Usually, jobs for 15-year-olds are most readily available in the retail and restaurant sectors. However, some freelancing-style options can also work well. By reviewing the best jobs for 15-year-olds list below, you can get a better idea of what to shoot for.
20 Best Jobs for 15-Year-Olds
If you're looking for the best and highest-paying jobs for 15-year-olds, here are 20 that are worth checking out.
1. Host / Hostess
One restaurant option that doesn't require any cooking is the host or hostess position. In these roles, you get diners seated at tables, provide menus, take reservations, and maintain waitlists.
Since there aren't any kitchen responsibilities, some restaurants are open to hiring 15-year-olds for the job. While the pay rate usually comes in near $10.00 per hour, which isn't particularly high, the work is pretty simple. Plus, in some restaurants, you'll get a portion of the tips, giving you a little earnings boost.
2. Camp Counselor
Camp counselor is an excellent choice for anyone looking for jobs for 15-year-olds. The responsibilities are mainly focused on ensuring younger children stay safe and have fun, all while teaching them a range of skills. Plus, the pay rate comes in near $24.00 per hour.
In most cases, camp counselor positions are easier to find during the summer. However, some do operate year-round, especially during long weekends and winter and spring break.
3. Tutor
Working as a tutor is one of the good jobs for 15-year-olds that excel in school. You can earn a decent hourly wage while helping other students understand subjects you know well. Whether it's simply assisting them with homework or helping them study for a test, you'll give younger kids a strong foundation for academic success.
In many cases, being a tutor is also one of the highest-paying jobs for 15-year-olds around. Earning about $19.51 an hour isn't out of the question, and you may be able to bring in more if you're tutoring several kids at once.
4. Lifeguard
Getting a job as a lifeguard might be an option even if you're just 15 years old. Some pools will hire younger employees as long as they pass the safety exams, have the right credentials, and have the physical capabilities to handle the work, including being a strong swimmer.
Usually, you'll need to get CPR and first aid certified to work as a lifeguard. Some pools may host the courses for new hires, while others will steer you to a local training provider.
Once you land a position, the pay rate isn't half bad. Around $13.00 per hour is actually the norm, making it a great choice for younger workers.
5. Barista
If you're looking for a restaurant-style job that doesn't involve traditional cooking, looking for a barista position could be the way to go. Usually, you can earn around $11.00 per hour making café drinks for customers, and you might be able to snag some tips along the way, too.
It's important to note that barista jobs for 15-year-olds may not be available everywhere. For example, the minimum age to work at Starbucks is 16, except for in Montana, where the minimum age is 14. Job seekers should check with the coffee shops in their area to see whether 15-year-olds are hirable before taking the time to apply.
6. Busser
Restaurant bussers have a very straightforward job. As diners finish eating, the busser comes and clears empty dishes and glasses from the table, taking them back to the cleaning area in the kitchen.
Since there isn't any cooking involved, some restaurants will hire 15-year-olds for the position. As for the pay rate, $11.00 per hour is the norm. However, if you're particularly speedy and help improve the table turnover rate, servers may give you a share of their tips, giving your income a little boost.
7. Retail Cashier
Getting a position as a retail cashier is a classic when it comes to first jobs. Retail jobs that hire at 15 are reasonably plentiful. Plus, the work is straightforward. You'll operate a register, remove security tags, and answer customer questions.
In many cases, you'll earn around $13.13 an hour. Plus, you may be eligible for an employee discount. If you are working at a store that you shop at anyway, the discount could give you a ton of extra value.
8. House Cleaner
Becoming a house cleaner could be an exceptional option for 15-year-olds looking for jobs. The tasks are similar to what you'd do in your own home, so there's a good chance you already have the right skills.
While there may be places that hire at 15 for this kind of work, going the freelance route might be a better fit. You could connect with families in your area, letting you work close to home. Plus, you can decide how many houses you want to take on, ensuring you aren't overwhelmed.
On the pay rate side of the equation, it's normal to charge per job if you're freelancing. However, it usually works out to about $12.30 per hour, which is certainly respectable.
9. Usher
Working at a movie theater as an usher is one of the best jobs for 15-year-olds around. The job is incredibly straightforward. In most cases, you spend your time collecting tickets from guests and directing them to their theater. You might also handle some basic customer support duties or tackle some light cleaning.
As for the pay rate, $10 to $15 per hour is typical. Plus, there are usually some nice perks like free movie tickets and concession discounts, giving employees a bit more value.
10. Social Media Assistant
While 15 may seem a bit young to get a job in marketing, thanks to social media, that isn't necessarily the case. Many smaller businesses turn to teens for help, mainly because teenagers are often highly familiar with the latest platforms. As a result, you may be able to get a freelance gig as a social media assistant.
In many cases, social media assistant jobs are part-time and pay about $16.36 per hour. If you have an interest in marketing, that makes this option a great way to start working toward your future career. This is definitely one the better online job opportunities for teens.
11. Video Editor
If you enjoy spending time editing videos on your own, then you may be able to turn that into a nice side hustle. Many social media channels or accounts hire people to assist with their video production, and they may be open to bringing a 15-year-old on board if you have a strong portfolio of past work.
As a freelance video editor, it's more common to charge per job than per hour. However, it usually breaks down to about $24.00 per hour when all is said and done, making this one of the highest-paying jobs for 15-year-olds around.
12. Youth League Umpire
If you're a fan of baseball or softball and you're looking for good jobs for 15-year-olds, a position as a youth league umpire could be an excellent fit. The work is seasonal, making it less of a commitment, and you'll usually only work in the early evening or on weekends. Plus, it can be a lot of fun.
When it comes to pay rates, it can definitely vary between leagues. However, making somewhere in the $15 to $20+ per hour isn't out of the question.
13. Pool Cleaner
For teens that live in an area where backyard pools are commonplace, working as a pool cleaner could be a great way to earn some cash. How much you make as a pool cleaner may depend on your approach. If you find a company that has jobs for 15-year-olds, something near $12.69 an hour is probably what you'll get. If you freelance, then you can charge per job, giving you the ability to potentially earn more.
It's also important to note that what you make is dependent on how comprehensive the services you offer are and your experience level. If you've been taking care of your family's pool for some time and know how to do things like filter maintenance and chlorine-level checks, you can charge more than someone who just handles skimming. Make sure to factor that in when you set pricing.
14. Parking Attendant
Parking attendants have a fairly simple job. They usually stay at the entrance or exit of a parking lot or garage, ensuring that vehicles that come through pay any parking fees. In some cases, they may direct vehicles to available spots as well, though that isn't always the case.
While working as a parking attendant can be a little tedious, it can pay about $16.00 per hour. As a result, it easily qualifies as one of the highest-paying jobs for 15-year-olds around.
15. Receptionist
If you'd like to make around $16.00 per hour in an office job, a receptionist position could be a great fit. Some small business offices will hire teens for the role, allowing you to earn a nice income while greeting customers, managing appointments, assisting with filing, and handling other similar responsibilities.
16. Skill Game Operator
When it comes to places that hire at 15, amusement parks are a big one, especially during the summer. However, employees under the age of 16 or 18, depending on the state, may not be allowed to fill specific roles.
Luckily, options like skill game operator are open to younger employees. With these, you take payment from customers, instruct them on how to play the skill game, and issue prizes to winners, all while earning around $11.90 per hour.
17. Kennel Assistant
Kennel assistants make sure that animals staying in boarding facilities and shelters get critical care. You might walk dogs, clean cages, and assist with grooming. Plus, you may get to spend time playing with pets, all while earning about $15.00 per hour.
18. Harvest Helper
If you're looking for short-term jobs for 15-year-olds, harvest helper is an excellent option. Usually, harvest helpers collect fully-grown crops once they are ready. In some cases, they may also assist with planting season. However, in either case, it's usually just a couple of weeks of work per crop type.
Harvest helper duties are usually physical in nature, so it can be a solid way to stay in shape. Plus, the pay rate usually comes in near $13.89 per hour, making with one of the highest-paying jobs for 15-year-olds around.
19. Private Music Instructor
If you're good at a particular musical instrument, you may be able to earn some money as a music instructor. You'll work with children who want to improve their skills, giving them guidance about technique, music reading, and more.
Plus, you can earn a pretty penny in the position. Charging around $26.00 an hour is the norm, making this one of the highest-paying jobs for 15-year-olds there is.
20. Blog Contributor
Many blogs have pieces from a variety of contributors, each with a unique perspective or area of expertise. For blogs that focus on teenage readers, having teens create posts could be part of their plan.
If you have strong writing skills and a great perspective, this is one of the freelance-style jobs that hire at 15 that's worth checking out. You could earn around $23.00 per hour for your effort. Plus, you'll get a chance to share your thoughts with a potentially wide audience, which isn't something you get with many other positions.
JEFF'S TIP: If you want to work as a blog contributor, your first step is to create a portfolio. Many blogs won't hire anyone without some samples that they can review. While it does mean spending some time to create pieces that won't earn cash on their own, it gives you a pathway toward paid opportunities. Once they are ready to share, you can showcase your skills to blog owners, increasing the odds that they'll give you a chance.
Putting It All Together
At this point, you should no longer be wondering, "What jobs hire at 15?" All of the options above could be available, depending on where you live. Research restrictions in your state, then use this list as a guide. That way, you can land one of the best jobs for 15-year-olds in your area as fast as possible.
P.S. You can land a job interview pretty quickly after applying for one of these jobs, so it pays to be prepared for your interview. That's why we've created an amazing free cheat sheet that will give you word-for-word answers for some of the toughest interview questions you are going to face in your upcoming interview.
Click below to get your free PDF now:
FREE

: Job Interview Questions & Answers PDF Cheat Sheet!


Download our "Job Interview Questions & Answers PDF Cheat Sheet" that gives you word-for-word sample answers to some of the most common interview questions including:
What Is Your Greatest Weakness?
What Is Your Greatest Strength?
Tell Me About Yourself
Why Should We Hire You?
And more!

—
You may also be interested in our other "Teen Jobs Articles":
—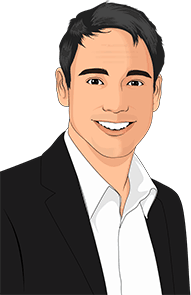 Co-founder and CTO of TheInterviewGuys.com. Jeff is a featured contributor delivering advice on job search, job interviews and career advancement, having published more than 50 pieces of unique content on the site, with his work being featured in top publications such as INC, ZDnet, MSN and more.
Learn more about The Interview Guys on our About Us page.