Finding jobs for 17-year-olds that pay well might seem like a challenge. After all, teenagers don't typically have much experience in the workforce, if any. Additionally, they need to find options that work around a school schedule. If that's not a double-whammy, we don't know what is.
So, does that mean there aren't jobs for 17-year-olds that pay well? Of course not. There are actually a ton of them around. You just need to know where to look.
If you're got your eye out for high-paying jobs for 17-year-olds, here's what you need to know.
Jobs for 17-Year-Olds
Before we dig into our top jobs for 17-year-olds, let's take a quick step back and talk about what the landscape looks like. In most cases, teenagers need to focus on entry-level positions that don't require a ton of experience.
At times, teens may also need to spend their time concentrating on jobs that don't have many skill requirements too, though that isn't always the case. Some 17-year-olds have hobbies or classes that gave them marketable capabilities, and it's perfectly fine to use them during a job search.
However, if you don't have any job-related skills, that doesn't mean you're out of luck. As a student, you gain valuable transferable skills that can help you out. For example, communication, organization, and attention-to-detail are beneficial in a slew of positions, and many high schoolers have experience in those areas. Pretty cool, right?
So, there's a good chance that every 17-year-old can bring something to the table. But how hard is it to find a job? Aren't you competing with a lot of other teens that want to work?
Well, yes and no. While other teenagers may be looking for work, only 19.2 percent of 16 to 19-year-olds have jobs while they're enrolled in school. So, while some of your classmates might be on the hunt for work, most of them aren't, which could work in your favor.
Similarly, with college often on the horizon, a 17-year-old's time is very valuable. Between squeezing in the last year of the high school social calendar as well as preparing college interview questions to try to get into colleges, not much time is left for work.
What about work restrictions? Aren't there rules about 17-year-olds working?
Yes, there can be some work restrictions. Normally, teens in traditional part-time jobs are limited to a certain number of hours per day, as well as total hours for a workweek. Additionally, they may not be able to work before a particular time in the morning or after a specific time at night.
It's also common for teenagers to have activity-related restrictions. You might not be allowed to operate some kinds of equipment, for example.
Work restrictions do vary by state. As a result, you'll need to look up the rules in your area. In most cases, you can find those details through your state's department of labor or a similar organization.
Do those restrictions matter? They can. Some companies prefer not to hire anyone under the age of 18 because the rules make it harder to manage their staffing levels. If the work requires certain kinds of potentially dangerous tasks, they may even be barred from hiring teens for those roles.
However, other businesses don't mind having to navigate the requirements and offer jobs that meet all of the safety requirements. As long as you focus on the right opportunities, you can find definitely find great jobs for 17-year-olds during your search.
Top 15 Jobs for 17-Year-Olds That Pay Well
If you're looking for high-paying jobs for 17-year-olds, here are 15 of the best options around.
1. Social Media Manager
Saying that most 17-year-olds are social media savvy feels like an understatement. If you enjoy spending your time on the various platforms, as well as learning the new ones as they emerge, working as a social media manager could be a great fit.
During the day, you'd create content, schedule posts, respond to comments, and handle other similar responsibilities. Along the way, you can earn around $25.13 per hour, clearly making this an online job for 17-year-olds that pay well.
Since you aren't yet 18, you might need to freelance. Luckily, by going that route, you get a ton of control over your schedule.
2. Restaurant Server
When it comes to classic jobs for 17-year-olds, restaurant server is certainly one. Mainly, this is because you don't necessarily need any experience to get started. Plus, the work is very straightforward.
During a typical shift, you'll spend most of your time taking customer orders, bringing drinks, keeping up with refills, and dropping off food. Along the way, there's usually some light cleaning, as well as taking payment when they are done.
As for the pay rate, servers usually earn around $11.63 an hour. However, since you can get tips, you can certainly make more. As a result, by dedicating yourself to offering exceptional service, this option can qualify as one of the high-paying jobs for 17-year-olds.
3. Housekeeper
Did you know that you can earn around $12.30 per hour cleaning other people's homes? It's true. The work is similar to what you'd do in your own house, so it's a pretty simple job to get started with, too.
Since 17-year-olds might not be able to work for housekeeping services, you might want to essentially freelance. By connecting with local families, you can get some nearby work. Plus, you can keep control of your schedule, making it easier to manage.
4. Photo / Video Editor
If you're skilled at taking images or video clips and elevating them, working as a freelance photo or video editor might be your perfect match. Usually, 17-year-olds have to use the gig route. But by doing that, you get a ton of control over your schedule, workload, and activities.
When it comes to the pay rates, both of these are jobs for 17-year-olds that pay well. For video editing, $18.00 per hour is typical. For photo editing, $34 an hour is the norm.
5. Camp Counselor
When it comes to high-paying jobs for 17-year-olds, camp counselor is a big one. You can earn around $24.00 per hour, ensuring that younger kids stay safe and engaged.
You might help them with crafts, teach them fun skills, or guide them through sporting events. There may be some other responsibilities too, like assisting with cooking and cleaning.
Some camp counselor jobs do involve overnight stays on-site. However, others are only during the day, giving you more options to consider.
JEFF'S TIP:
Think camp counselor is only a
summer job
? Think again! While more opportunities in this category are available during the summer, you can also find positions during winter break and spring break. In some cases, there are day camps that operate during holidays and teacher in-service days, ensuring kids have somewhere safe to go when their parents are working. Plus, some afterschool programs consider themselves "day camps," giving you even more places to look.
6. Tour Guide
If you're enthusiastic about your hometown, a museum, a historical site, or anything in that vein, getting a part-time job as a tour guide could be an excellent option. Some companies or organizations are open to hiring teens that are knowledgeable about the area or exhibits as long as they can handle the duties.
In most cases, you'll spend your time sharing educational tidbits with tourists or visitors. Along the way, you'll be earning about $14.16 per hour and getting a bit of exercise, making it a win-win.
7. Tutor
If you're looking for jobs for 17-year-olds that pay well, don't overlook tutor. If you have a strong academic record, you might be able to earn some cash tutoring younger students. In some cases, you may be able to offer specialty tutoring like SAT or ACT prep if you excelled when you took those exams.
You'll spend your time helping them understand subjects better, giving them guidance, support, and encouragement along the way. In exchange, you could earn around $19.51 an hour, which is definitely solid.
8. Customer Service Rep
As a customer service rep, you mainly deal with inbound contacts who need some kind of help. They may have questions about their account, an order, or a product your employer sells, for example.
You'll provide customers with direct assistance, usually over the phone, using chat software, or through email. The work tends to be straightforward, and you're usually given set processes to follow, making it pretty easy to learn, too.
While many contact centers require employees to be at least 18, some are open to hiring younger workers. Since you could earn around $17.23 per hour, the right opportunity can be an outstanding option for anyone looking for high-paying jobs for 17-year-olds.
9. Movie Theater Employee
Movie theaters have long been a favorite among teenagers looking for work. The job is pretty straightforward. You might sell or check tickets, dish out concessions, or do some cleaning during a typical shift. Easy, right?
What makes this one of the jobs for 17-year-olds that pay well isn't entirely about your hourly earnings. Sure, $10 to $15 per hour is decent, no doubt. But in most cases, you get some money-saving benefits – like free tickets or discounted concessions – too. That gives you some extra value. If you love movies, those perks can easily make a potentially lower pay rate worthwhile.
10. Theme Park Attendant
Another one of the jobs for 17-year-olds that can come with fun perks is theme park attendant. These positions are usually part-time and tend to be available during the summer. While on the clock, you may operate a ride, sell tickets, manage a snack bar, or handle other similar tasks.
During your work hours, making around $11.90 per hour is typical. However, you may also get free tickets for you and your friends and family, food discounts, and other benefits to make it a more lucrative job.
11. Graphic Designer
Many teens have some graphic design skills that can help them earn some cash. If you do, working as a freelance graphic designer could be a great fit. You'd spend your time making digital images of various kinds for companies or individuals. In exchange, you could bring in around $25.66 per hour, too, which is impressive.
Since most freelancing platforms require users to be 18, you may need to advertise your services on your own. However, if you have a strong portfolio, that could be simple enough to do.
12. Technical Customer Support Rep
Similar to a customer service rep job, tech support professionals assist callers. However, they focus on technical issues relating to a specific number of products or services, liming the scope a bit.
While many people who go into this field have college degrees, that isn't always a requirement. Some companies will hire tech-savvy teens for entry-level positions. If you're thinking about a career in tech, this could be a great opportunity, allowing you to earn experience early while also earning around $17.00 per hour.
13. Virtual Assistant
Smaller businesses can often benefit from having some administrative support. However, they don't always need someone full-time. When that happens, they may turn to part-time virtual assistants to get the help they need.
Usually, the virtual assistant job description is similar to either the office assistant, admin assistant, or executive assistant one, depending on the responsibilities.
Since the work can be reasonably simple, some companies are open to hiring teens. As a 17-year-old, aiming for one that's closer to the office or admin assistant level is usually wise, as those don't require as much experience.
14. Freelance Writer
While many freelance platforms require users to be 18 or older, a 17-year-old can still find work as a freelance writer. Many companies need help creating blog and social media posts or similar kinds of content. If their target audience is teens, they may be open to working with someone under the age of 18 that can speak to their market.
You can try advertising your services on social media or use other proactive approaches to find clients. If you do, you may be able to earn around $32.27 an hour, all while having a ton of control over your work schedule.
15. Lifeguard
If you're a strong swimmer and can pass the CPR, first aid, and other safety requirements, working as a lifeguard might be the perfect fit. In most cases, the work is straightforward and low-key. You make sure that swimmers follow the rules and keep an eye on people in the pool to spot safety issues.
However, working as a lifeguard can also be dramatic. If something happens, you might need to spring into action. In some cases, you may even save someone's life.
While you might think this is a summer-only job, that isn't always the case. If you live in warmer areas or near a facility with an indoor pool, it might be a year-round option.
Lifeguards usually earn around $13.00 per hour. Plus, this is one of the jobs for 17-year-olds that generally comes with some perks, like free admission to the pool on your day off.
Putting It All Together
Ultimately, all of the high-paying jobs for 17-year-olds are worth exploring. Some can help you launch a career earlier than you might expect, while others can simply be excellent ways to enter the workforce for the first time. Consider which ones can best meet your needs and start exploring opportunities in your area. That way, you can find the role that's right for you.
P.S. You can land a job interview pretty quickly after applying for one of these jobs, so it pays to be prepared for your interview. That's why we've created an amazing free cheat sheet that will give you word-for-word answers for some of the toughest interview questions you are going to face in your upcoming interview.
Click below to get your free PDF now:
FREE

: Job Interview Questions & Answers PDF Cheat Sheet!


Download our "Job Interview Questions & Answers PDF Cheat Sheet" that gives you word-for-word sample answers to some of the most common interview questions including:
What Is Your Greatest Weakness?
What Is Your Greatest Strength?
Tell Me About Yourself
Why Should We Hire You?
And more!

You may also be interested in our other "Teen Jobs Articles":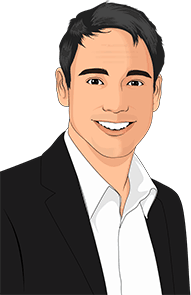 Co-founder and CTO of TheInterviewGuys.com. Jeff is a featured contributor delivering advice on job search, job interviews and career advancement, having published more than 50 pieces of unique content on the site, with his work being featured in top publications such as INC, ZDnet, MSN and more.
Learn more about The Interview Guys on our About Us page.