For many people, retirement doesn't actually mean hopping on a horse and riding off into the sunset. Instead, it's an opportunity, a chance to seize the reins and head off into a new direction, one that lets them work in a field that ignites their passion. In many cases, that's what the best jobs for retirees are all about.
Does that mean that jobs for retired people don't pay well? Of course not! Many of the best part-time jobs for retirees (and full-time ones, too) come with really solid pay.
If you're on the hunt for a new opportunity after leaving your main career, here is what you need to know about the best jobs for retirees around.
Employment After Retirement
Alright, before we hop into the list of jobs for retirees, let's pause for a second and talk about what this next act is all about. Yes, employment after retirement is a chance to chase a dream.
But working after retiring can also serve other purposes. For many, it's a chance to make their retirement savings last longer. Working can also be a great way to stay active physically, mentally, and socially. It may be a reason to get up and move around, engage with other people, or put your thinking cap on to solve problems. That's all great stuff.
Now, can job searching while retired get tricky? Yes, it can.
For one, while age discrimination is illegal, that doesn't mean you might not encounter it. Luckily, ageism isn't everywhere, and there are tons of employers who will value your experience. You just have to keep your chin up and keep your job search moving. There are a lot of amazing jobs for seniors, and many of these opportunities will be specifically catered to the retiree demographic.
Can competition for the best jobs for retirees be fierce? In some cases, yes.
Certain roles are common targets for retirees. Additionally, many of the flexible positions, especially some of them that you can do from home, aren't just a favorite with retirees. You may be facing off against anyone who can benefit from a remote job that they can do from anywhere. Parents, people with certain disabilities, and even professionals who just enjoy agility in their life may all be after those jobs.
Does that mean you can't land those positions? Not in the slightest. You just have to be ready to show why you're the most amazing candidate around. Whether you are a veteran, an educator, or any other long-time member of the work force, there are opportunities aplenty when you reach the "golden era" of your career arch.
So, what kind of jobs are best for retirees? Well, anything can work. It's all about choosing a path that matches your next act. If you have the skills and drive, anything can be on the table.
Top 20 Best Jobs for Retirees
1. Freelance Consultant
If you loved your last field but didn't want to stick with a full-time job with a single company, becoming a freelance consultant could be one of the best jobs for retirees for you. You get to leverage your expertise by guiding companies on how they can improve in a particular operational niche, all while getting a ton of flexibility. It's a win-win.
Precisely how much you can make does depend on the field you target. However, something around $37.67 per hour isn't out of the question, and you may even be able to get more.
2. Dog Walker
For anyone who loves dogs, working as a dog walker could be a great fit. Plus, it's a great way to build some exercise into your day, all while enjoying the company of a canine companion or two.
Yes, you do have to scoop some poop, but most of the role is about exercise. While $12.02 per hour is a typical pay rate, if you walk several dogs at once, you might be able to snag a lot more, all while only working a couple of hours a day.
3. Tax Preparer
If you're looking for something seasonal instead of a traditional part-time job and you enjoy math, working as a tax preparer might be your perfect match. Usually, you don't have to be an accountant to land one of these gigs. Instead, the company will train you to help customers with their returns, giving you set procedures to follow.
Usually, you'll only work about four months a year in these jobs, typically from January into April. Along the way, you can earn $22.53 per hour, which is pretty solid.
4. Substitute Teacher
As a substitute teacher, you fill in whenever a school has a primary teacher who is absent. You usually get to decide if you want to take any particular opportunity, so it's incredibly flexible. Plus, you don't have to worry about working holidays or during the summer.
Generally, substitute teachers make around $15.15 per hour. Plus, you'll get to help teachers out while guiding children toward greater success or, at least, keeping them out of trouble for a while. As a result, many people consider this option incredibly rewarding, making it one of the best part-time jobs for retirees around.
5. Freelance Writer
Another option for leveraging your expertise is to write about it. Many companies hire freelance writers to help with blogs, articles, and social media posts, allowing them to boost their brand and enhance engagement.
If your writing skills are strong and you have a ton of knowledge about a field or solid research skills, you can bring in around $30.39 per hour. Plus, as a freelancer, you remain in full control of which projects you take and how much you work, giving you a lot of flexibility.
6. Event Planner
If you have amazing organizational skills, working as an event planner could be one of the best part-time jobs for retirees who want to spread joy. You could help with birthdays, weddings, and even retirement parties, ensuring all of the details are in place and everything moves forward without a hitch.
Plus, there's a corporate route here, too. Some event planners focus on conferences, meetings, and conventions, instead giving you another option.
In the end, event planners usually earn about $24.33 per hour. However, some certainly make more.
7. Tour Guide
Do you know a ton about your area's history? Do you know a local museum like the back of your hand? Are you a fan of history, art, or science? If so, working as a tour guide might be right for you.
Tour guides walk groups through attractions or cities, sharing tidbits of information along the way. It's a low-key way to earn around $14.74 per hour that could also help you stay social and active.
8. Life Coach
As a retiree, you probably have a lot of insights that could help someone else navigate the challenges that come with being alive. As a life coach, you listen to a client's struggles and offer advice that can help them achieve their goals, all while earning around $31.28 per hour.
JEFF'S TIP: Technically, you don't need specific credentials to be a life coach. If you have expertise in a particular area, focusing on that niche could be enough. For example, HR professionals might be able to transition into the world of career coaching with ease. However, there are life coaching certifications that may give you even more clout, so it doesn't hurt to check those out, too.
9. Caterer
For anyone who adores cooking, becoming a caterer could be a great bet. It's all about creating delectable dishes for events, all while enjoying the ability to pick and choose the events you'll cater.
As a caterer, you usually charge by the job. However, it can work out to around $13.24 per hour, though you may be able to snag more depending on where you live and other factors.
10. Translator
If your bilingual or multilingual, working as a translator could be an excellent fit. This is especially true if your career was focused on an area like law, medicine, or another field that tends to be complex, as it could make you a better translator for businesses in those industries.
Opportunities for translators can be full-time with a company, part-time with a translation service, or even freelance. In the end, you'll likely make around $24.92 per hour, which is definitely respectable.
11. Yard Care
If gardening is your passion, why not help other people get the beautiful yards they are after? By working in yard care, you can spend your time doing what you enjoy, all while getting some exercise, time outside, and a pay rate of around $15.56 per hour.
12. Real Estate Agent
For retirees looking for a second act, real estate agent could be a great option. You do have to get a license but, once you have that, you can start in this surprisingly flexible field.
Working full- or part-time is typically an option, and you do get some level of scheduling control. However, you do have to meet the needs of buyers and sellers, which may mean occasionally working when you rather wouldn't.
Most real estate agents earn commissions, so pay rates can vary. Still, it usually works out to about $24.39 per hour, which is pretty awesome.
13. Park Ranger
For anyone who enjoys the great outdoors, being a park ranger could be the bee's knees, especially if your last career focused on national sciences. You'll keep an eye on the property and assist visitors, all while earning around $19.14 per hour. Plus, many of these positions are seasonal, giving you the flexibility you crave.
14. Patient Advocate
If you have experience in the medical, legal, or business world and are a strong negotiator, becoming a patient advocate might be a great path for you. You'll help others navigate the complexities of healthcare, ensuring they get the care they need without breaking the bank, all while earning around $30.49 per hour.
15. Recreational Safety
Many recreational destinations hire people part-time or seasonally to help keep visitors safe. If you love swimming, landing a lifeguard gig could be ideal. If skiing is more your speed, ski patrol could be a perfect fit.
The work tends to be physical, which could be perfect for some retirees. Plus, you can make around $12.20 per hour and may be able to enjoy the site for cheap – or free – when you're not on the clock, which is a nice perk.
16. Bed & Breakfast Manager
Running a bed and breakfast can be surprisingly involved, as you usually have to cook, clean, handle reservations, hire staff, and more. However, if you own the building, it can also be incredibly flexible, giving you a lot of control over when you welcome guests. Plus, you can potentially earn around $26.17 per hour. Not bad, right?
17. Concierge
If you live in a popular tourist destination and you know the area ridiculously well, why not help travelers make the most of their time there? By working as a concierge, you can connect visitors with fun entertainment options, critical business services, and more, all while earning around $16.13 per hour.
18. Library Assistant
For anyone looking for the best part-time jobs for retirees that are low-stress options, working as a library assistant could be perfect. You'll spend your time helping people check out or return books, find items they need, and answering basic questions. Plus, you could make around $14.69 per hour.
19. Proofreader
If you love reading and don't mind marking mistakes in someone else's work, becoming a proofreader is a solid choice. Professional proofreaders often make around $25.54 per hour, which is really great considering how straightforward the job is.
20. Recruiter
Many retirees know what it takes to thrive in their last field. Why not leverage that by becoming a recruiter for that industry? You'll track down and engage with candidates to help fill jobs, all while making about $40.52 per hour.
Putting It All Together
Ultimately, the options above are some of the best jobs for retirees around. See if any of them sound intriguing and, if so, dig into what they have to offer. That way, your next act can be a success.
P.S. You can land a job interview pretty quickly after applying for one of these jobs, so it pays to be prepared for your interview. That's why we've created an amazing free cheat sheet that will give you word-for-word answers for some of the toughest interview questions you are going to face in your upcoming interview.
Click below to get your free PDF now:
FREE

: Job Interview Questions & Answers PDF Cheat Sheet!


Download our "Job Interview Questions & Answers PDF Cheat Sheet" that gives you word-for-word sample answers to some of the most common interview questions including:
What Is Your Greatest Weakness?
What Is Your Greatest Strength?
Tell Me About Yourself
Why Should We Hire You?
And more!

—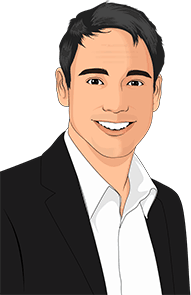 Co-founder and CTO of TheInterviewGuys.com. Jeff is a featured contributor delivering advice on job search, job interviews and career advancement, having published more than 50 pieces of unique content on the site, with his work being featured in top publications such as INC, ZDnet, MSN and more.
Learn more about The Interview Guys on our About Us page.