When you want to take your career – and salary – to the next level, high-income skills are the way to do it. But what are high-income skills? How do you get them if you don't have them? And which ones do you need?
If you're asking questions like those, you're in luck. Come with us to learn all you need to know about high-income skills.
What Are High-Income Skills?
Before we reveal our 30 high-income skills list, let's all pause for a second and talk about what they are in the first place. To do that, let's break the term down a little.
Let's start with the trickier part: "high-income." The thing is, "high-income" is a subjective term. For some, it means having a six-figure job. For others, beating the median household income in the United States – which is currently near $63,000 – could be enough, as it might allow them to lead their ideal lifestyle.
In the end, only you can decide what high-income means to you. However, for our list, we're going to focus on capabilities tied to roles with significantly above average earning potential.
Okay, onto the second part. Sure, there's a good chance you understand what a skill is. But just in case, let's define it.
One pretty nice definition of "skill" is "the ability, coming from one's knowledge, practice, aptitude, etc., to do something well." That's a pretty great way to look at it. In most cases, you gain skills through education, training, self-directed learning, and experience. Once you have them, they are a reflection of what you're good at.
At this point, you should have a solid idea of what a high-income skill is. Still, let's dig in a bit deeper.
For example, a high-income skill can be a hard skill or a soft skill. However, hard skills are more common on this list. Why? Because it's the hard skills that define the job.
Soft skills are usually closer to traits. They do help you excel in the workplace, but they often do so in an indirect fashion. Additionally, they can be relevant in essentially any job, so the skill itself isn't specifically associated with a substantial income.
Hard skills are more concrete. They represent technical prowess, the core capability requirements for an individual role.
Usually, when a hard skill falls into the high-income skills group, it's because it requires a substantial amount of competence, and it isn't easy to either acquire or find in candidates. For example, it may be in-demand, but there's a short supply. It could require specialized training that most people don't pursue.
Yes, we understand that may be a little vague. However, once you see the list, it becomes clear fast.
How Are High-Income Skills Relevant to a Job Search?
Okay, here's another important topic we need to get into: how high-income skills are relevant to a job search. Well, a part of it is reasonably obvious. If you have your sights set on a high-paying job, you can't land it unless you have the required capabilities. That's pretty simple, right?
Well, there can be more to it than that. For example, there are high-income skills that can assist you during your job search. They may help you identify right-fit opportunities faster or may make crafting a standout resume easier.
At times, high-income skills could turn you into a better interviewee, increasing your odds of landing a job when you apply. Plus, simply having those skills make you a more attractive candidate, making it more likely that you'll grab the hiring manager's attention throughout the hiring process.
Now, which high-income skills can boost your job search varies. The "high-income" part of the equation isn't focused on a particular industry or field, so what falls in that category for one person may not benefit another job seeker.
Does that mean you need to try and get every skill on the list below? Of course not. That would be practically impossible, mainly because the skills are so diverse.
Instead, you need to consider what kind of career you want (aside from earning potential) and use that as a guide. Then, you can pick and choose the capabilities from the list that align with that goal.
How to Highlight High-Income Skills for a Job Search
Okay, once you have high-income skills, you need to know how to highlight them to snag a job. So, let's look at each step of the hiring process and discuss what you'll need to do.
In most cases, the hiring process starts when you write a cover letter and resume, giving you the foundations of a job application. Here, you want to do a few things.
First, be accomplishment-oriented when you talk about your skills. By including them in a statement that discusses an achievement, you're showing the hiring manager how you bring value to the table, not just telling them that you know how to do something. It's a far more impactful approach, making it easier to pique the hiring manager's interest.
Two, you need to get to know the Tailoring Method. The Tailoring Method is all about relevancy. With it, you can add details to your resume and cover letter that align with the job you want to land. It lets you speak to the hiring manager's needs above all else, making it easier to position yourself as a right-fit candidate.
After that, you move onto the next step in the hiring process: the interview. Luckily, the Tailoring Method can help you hear too. You can use that strategy to pick relevant points to discuss when you meet with the hiring manager.
If you are dealing with behavioral interview questions, combine the Tailoring Method with the STAR Method. That way, your answers are relevant, informative, and compelling, ensuring you stand out from the competition.
How to Develop High-Income Skills If You Don't Have Them
Alright, we've talked about what high-income skills are and how to use them during your job search. But what are you supposed to do if you don't have any? Are you out of luck?
Well, you definitely aren't out of luck. Instead, you'll just need to develop the skills you want.
Since many high-income skills are technical, there are quite a few ways to learn them. If you aren't sure where to start, here are some of the best options.
Formal Education
In some cases, you just can't beat formal education. Plus, many high-income skills are connected to jobs where having a degree or professional certificate is required. So, if you have to get the diploma anyway, you might as well get the skills you want along the way.
If you haven't started school, review degree programs to see which ones include coursework relating to the skills you're after. If you have already enrolled, then you can still see if any classes are available. For ones that aren't part of your degree plan, look at the prerequisites to see if you can work it into your program, take it as an elective, or if you'll need to tackle it separately.
If you already have a degree, you may be able to take one class separately. Again, you may have to check the prerequisites to see if you are eligible. If so, you can enroll in the course. If not, you may need to take those other classes first.
Self-Directed Learning
Self-directed learning may be an option for some of the high-income skills. With those, you could sign up for one-off online courses, check out books from your local library, watch videos, or read posts that discuss that specific capability.
Now, the self-directed approach has benefits and drawbacks. On a good note, you can go at your own pace and use materials that align with your learning style. On the other side, you may not get as much (if any) direct support, which can make overcoming hurdles harder.
Still, if you join an online community focused on the skill area, you may have access to other professionals who can give you tips. There are many forums and social media groups that focus on answering questions and providing assistance, so check them out if you go this route.
Connect with a Mentor
Getting a mentor is a great career move, period. However, it's even more valuable if you want to acquire niche skills relating to a specific career. A mentor can serve as a source of guidance and support. In some cases, they can teach your skills directly. In others, they can point you in the right direction.
Plus, once you have the skills, they may be able to assist with your job search. If that's not an amazing bonus, we don't know what is.
Side Projects or Volunteering
If you have the foundation for a high-income skill but need to hone it before it can benefit your career, you're in luck. Personal projects, side hustles, and volunteer jobs can all work. You'll get to take your skills out into the world, improving them along the way.
List of 30 High Income Skills
If you've been waiting for the list of high-income skills, wait no longer. It's time to see exactly which capabilities can help you stand out from the crowd and boost the potential of your career, ensuring you can earn top-dollar fast.
Here are 30 high-income skills you may want to add to your resume:
Animator

Artificial Intelligence
Audio Engineering
Automation
Blockchain
Business Analysis
Cloud Computing
Coding
Content Marketing
Copywriting
Customer Experience (CX)
Cybersecurity
Data Analysis
Digital Marketing
Graphic Design
Engineering
Internet of Things (IoT)
Mobile App Development
Online Course Design
People Management
Photo Editing
Project Management
Sales
Search Engine Optimization (SEO)
Social Media Marketing
Software Development
User Experience (UX) Design
Video Editing
Web Design
Are there other high-income skills out there? Yes, there certainly are. The 30 skills above are simply a solid starting point. Not only are they skills that can net you bigger salaries, but they are also reasonably in demand, making it easier to find great opportunities.
However, some other skills – ranging from wildly transferable to incredibly niche – also enhance your value as an employee. Those can undoubtedly make a difference depending on the direction of your career.
Alright, but do you have to fit every one of the high-income skills you have onto your resume? Now, you definitely don't. In the end, relevance to the role you want to land should be your priority. If a trait or capability isn't relevant, you don't need to include it.
JEFF'S TIP: Are you preparing for your first steps into the workforce and aren't sure what career you want? You can use the list as a guide. Review the high-income skills, identifying one or two that pique your interest. Then, do some research and learn about the jobs that require those skills. Once you have that, you can reverse engineer a career by identifying the positions that come before that one and, ultimately, creating a path that gets you where you want to go.
Besides, you're going to need room for other skills, too. If you aren't sure what you need to include in your application, look at our comprehensive list of skills to put on a resume. It's a top-notch resource brimming with information about what hiring managers want to see in candidates, making it easier to stand out from the competition when you craft your next application.
Putting It All Together
Ultimately, the high-income skills above are worth learning in 2022. They make you eligible for positions with substantial earning potential, including six-figure jobs that may otherwise be inaccessible.
Think about your dream career. Then, choose the high-income skills that align with it. That way, you can get on a path that isn't just lucrative but also rewarding and engaging.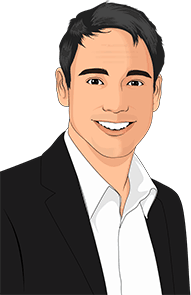 Co-founder and CTO of TheInterviewGuys.com. Jeff is a featured contributor delivering advice on job search, job interviews and career advancement, having published more than 50 pieces of unique content on the site, with his work being featured in top publications such as INC, ZDnet, MSN and more.
Learn more about The Interview Guys on our About Us page.