While money isn't everything, it is always something. That's why many people wonder, "What jobs make the most money?" Luckily, there are actually a surprising number of high-paying jobs around, representing a variety of fields, in both white collar and blue collar industries.
Why does that matter? Well, it means there is something to suit nearly anyone. That's great news, especially if you want a career that pays well and makes you happy.
So, are you ready to learn more about the highest-paying jobs in the USA? Great! Here's what you need to know.
What Are High-Paying Jobs?
Alright, before we dig into the best-paying jobs, let's talk about what high-paying jobs are in the first place.
Now, it's important to understand that "high-paying" is usually in the eye of the beholder. After all, even the Cambridge Dictionary definition is frustratingly vague, saying that "high-paying" is "used to describe work for which people earn a lot of money."
JEFF'S TIP: Do you want to make sure that a job's salary will meet your needs and then some? Then one of the best steps you can take is to create two budgets: one based on where you are now and one based on where you want to be. For the second one, consider what kind of home you want and what that would cost. Next, think about how much you want to save for various goals, including education, retirement, vacations, and large purchases. Finally, use that to estimate the cost of your perfect lifestyle, making it easier to choose a target that is genuinely right for you.
In most cases, people would agree that six-figure jobs would usually qualify. So, that is where we are going to focus.
What does it take to land top-paying jobs? Well, it depends. Every job has unique requirements, so it's crucial to keep that in mind.
More often than not, you'll need a college degree to land a high-paying job. In some cases, a Bachelor's will do. In others, a Master's or Doctorate is a must (although there are a lot of great jobs that don't require a college degree).
When it comes to skills, what you'll need also varies depending on the position. Technical prowess is specialized in each field. You'll usually get your foundation while pursuing your education. But if you want more guidance, do some research into the job descriptions to learn the ins and outs.
On the soft skill front, communication, accountability, attention to detail, and similar traits are essential. Plus, leadership skills are commonly crucial, as many of the highest-paying careers do involve managing a team, if not a whole department or company.
One thing to remember when going over this list, is that these jobs generally only take into consideration those that are in the active workforce. But we aren't ageists here. There are a lot of great jobs for retirees too, however, not as many of these jobs rank as the highest paying in America unfortunately.
And we're sure you're thinking, "Okay, but what is the highest-paying job around today? Surely that's relevant to this conversation." Well, you're not wrong. The thing is, how much a person can earn in any role may vary.
For example, some CEOs tens of millions a year. But that doesn't mean that's normal.
There are always top earners in every field who are outpacing the norm. Could you possibly get there? Sure. But that shouldn't be your baseline for success.
In most cases, it's better to look at the averages. Why? Because that keeps your expectations reasonable. That's why we're not going to focus on the highest-paying job. Instead, we are going to show you a range of positions that come with great salaries, allowing you to learn more about the different paths you can take to achieve financial success.
Top 30 Highest-Paying Jobs
Here is a look at the top 30 highest-paying jobs in the USA today. Our apologies to those readers who are just starting out their career… you won't find many entry level jobs on this list. But that's ok! We've also compiled a list of the highest paying entry level jobs.
1. Psychiatrist
Psychiatry is a unique field. It approaches the treatment of mental health concerns on two fronts: medical and psychological. They work to diagnose and treat mental health disorders using a range of therapeutic approaches, as well as try to prevent conditions from occurring when possible.
With their specialized expertise, it shouldn't be a surprise that psychiatrist is one of the highest-paying jobs around. On average, they earn $217,100 per year, firmly putting them on the list.
2. Oral and Maxillofacial Surgeon
Oral and maxillofacial surgeons focus on the mouth and surrounding area, treating injuries, diseases, and defects in those regions. Their goals with surgery may be to improve function, enhance a person's appearance, or both.
When it comes to pay, these surgeons make $234,990 a year on average. However, the rate can vary, and some certainly do bring home more.
3. Obstetrician-Gynecologist
An obstetrician-gynecologist (OB-GYN) focuses their career on female reproductive health, including pregnancy and childbirth. They assist patients with birth control and handling menopause, and play an important role in the identification and treatment of many conditions.
While pay rates do vary, on average, an OB-GYN earns $239,120 annually. Plus, it goes without saying that the benefits package tends to be solid.
4. Internal Medicine Physician
Also known as internists, internal medicine physicians treat a wide variety of medical conditions in adults. They don't focus on a single bodily system, making their roles more varied than many other similar-level jobs.
On average, internal medicine physicians make $210,960 a year, making them another medical profession with excellent pay. Plus, they usually have the ability to join an existing facility or open their own practice, giving them more control over their career.
5. Anesthesiologist
Anesthesiologists are a critical part of a surgical team. They are responsible for administering anesthesia, ensuring the patient doesn't experience any pain during the procedure. This role also provides patient care before, during, and after surgeries, managing pain, answering questions, and keeping the patient comfortable.
Like many medical professions, anesthesiologists bring home large salaries. On average, they earn $271,440 annually, making them some of the highest-paid professionals around.
6. Prosthodontist
Prosthodontists are dental specialists that focus on restorative procedures like implants, bridges, crowns, and dentures. They also address certain jaw disorders, ensuring better bite alignment.
As a prosthodontist, earning a solid salary is common. On average, they make $214,870 per year, easily making them one of the highest-paying jobs around.
7. Orthodontist
If you've ever had braces, you're probably pretty familiar with what an orthodontist does. They are the professionals who help correct bite-related issues, addressing both teeth and jaw irregularities.
When it comes to pay, orthodontists do pretty well. On average, they bring home $237,990 per year. Not too bad, right?
8. Ophthalmologist
If you want to help care for people's eyes and vision, as well as have a career that pays well, working as an ophthalmologist could be the perfect fit. On average, these pros earn $218,850 a year treating eye conditions, performing eye surgery, and prescribing prescription lenses to address vision problems.
Ophthalmologists do need medical degrees along with specialized training in the field. Once you complete that, you usually want to get board-certified, ensuring you have everything you need for a lucrative career.
9. Chief Executive
Here's one of the positions that you'd expect to find on a best-paying jobs list: chief executives. After all, the C-suite is known for large salaries, with most earning around $185,950 a year.
Your exact duties can vary a bit depending on your area. For example, a Chief Financial Officer would focus on, well, finance, the Chief Information Officer would focus on technology and information management-related processes, infrastructure, and systems.
Similarly, a Chief Sales Officer is responsible for leading all of the sales functions inside the company. And sales in general can be a very lucrative career path, as there are many commission based jobs that can lead to extremely high salaries.
10. Nurse Anesthetist
This is actually the second time an anesthesiology-related position has ended up on the high-paying careers list, but this one only requires a Master's degree to get started. Nurse anesthetists also pull in a pretty penny, usually coming in near $183,580 annually.
In this job, you also administer anesthesia and provide patient care before, during, and after various medical procedures. You may also inform patients about what to expect or assist with pain management, depending on the role
11. Pediatrician
If you like the idea of working with children and helping to keep kids healthy, pediatrician could be the perfect high-paying job for you. Typically, you can earn about $184,570 a year in the role, which definitely makes it one of the top-paying jobs around.
Becoming a pediatrician does mean going to medical school and getting a professional or doctoral degree. However, once you have that, you can either join a clinic or hospital, or start your own practice, depending on how you'd prefer to work.
12. Airline Pilot
Flying planes for a major airline can be one of the highest-paying jobs in America. It isn't uncommon to bring home $130,440 a year or so, as well as snag a great benefits package.
If you're interested in becoming an airline pilot, you usually need a Bachelor's degree as well as specialized training, allowing you to qualify for a commercial pilot's license. For the training, an FAA-certified flight school is typically your best bet as that's the most likely path to the right skills and knowledge.
13. Dentist
Since medical-related positions are usually some of the highest-paying jobs in the USA, it shouldn't be a surprise that dentist is on this list. On the pay side of things, they usually bring in about $164,010 each year, all by caring for the mouth, teeth, and gums or their patients.
You do need a professional or doctoral degree to become a dentist. But once you have that, you can either join an existing practice or start your own, allowing you to take your first steps down this lucrative path on your own terms.
14. Information Systems Manager
If you're looking for good-paying jobs and enjoy technology, becoming an information systems manager is a great choice. In the role, you make sure that the company's technology needs are met, and that data remains secure, all by guiding a team of skilled professionals.
In most cases, you'll need at least a Bachelor's degree to get moving down this road, as well as some experience in a technology field. With that, you may become eligible for an information systems manager position, allowing you to snag a salary near $151,150 a year.
15. Engineering Manager
As an engineering manager, it's your job to oversee all engineering-related activities at your company. Exactly what kind of projects you'll be directing does vary depending on your niche, but most involve planning for product improvements or creating new designs.
There are quite a few different kinds of engineering, such as structural, mechanical, chemical, or petroleum. However, all of these engineering managers have the potential to bring home $149,530 a year or so, which is really awesome.
16. Marketing Manager
If you're looking for careers that pay well, marketing should be on your list. Once you work your way up to marketing manager, you could be making around $141,490 annually. Pretty nice, right?
When it comes to duties, marketing managers oversee advertising, promotional, and marketing efforts, making sure that everything sends the right overall message and entices customers to buy. In most cases, you can get started down this path with a Bachelor's degree, though some who walk this road do decide to go for a Master's to make them stronger candidates.
17. Judge
As a judge, your job is to oversee court proceedings. This can include rendering legal decisions and determining sentences, ensuring that the letter of the law is always followed.
Usually, judges have prior experience as attorneys, as well as a law degree. However, there are some situations where a judge only has a Bachelor's; that just isn't as common.
On the pay side of things, judges usually earn about $124,200 per year. Plus, you'll usually get a solid benefits package to go with it, making the total compensation more valuable.
18. Cardiologist
As a cardiologist, you would focus your medical career on the heart and blood vessels. From treating high blood pressure to correct valve issues to placing stents, you spend your time enhancing the heart health of patients.
When it comes to salary, cardiologists are up there. Usually, they bring home around $399,500 a year. Pretty impressive, right?
19. Enterprise Architect Director
In the world of technology, enterprise architect directors are often vital. They make sure that a company's technology needs are met, ensuring that the technology systems architecture in place – including hardware and software – aligns with the company's overall strategy.
Usually, it takes a Bachelor's or Master's degree, as well as ample experience in the field, to nab this job. Once you do, a salary close to $181,006 is pretty common.
20. Quantitative Analyst
When it comes to jobs that make a lot of money, quantitative analyst is one that many people have never heard of before. These professionals help companies make various financial or business decisions, assisting with analyzing risk and identifying opportunities for gain.
Pay rates for quantitative analysts do vary with experience. Usually, you can expect around $118,931 per year in a regular role and $124,738 a year once you hit the senior level.
21. Information Security Director
Today, keeping company data secure is a big priority for most organizations. That's why they need skilled information security directors, ensuring they have an expert on their team who can help them navigate this tricky terrain.
In most cases, information security directors have a Bachelor's or Master's, as well as a ton of experience in the information security field. With that, they can usually secure an annual salary near $174,315, showing just how valuable their skills are in the eyes of companies.
22. Software Architect
If you love technology, want a solid salary, but would prefer to work as an individual contributor, snagging a position as a software architect might be the best fit possible. These pros make critical technology decisions, ensuring projects adhere to the right standards.
Whether it's project planning, writing code, or error-checking, you get to strategize while also getting your hands dirty. Plus, you can make $140,924 annually, making it a lucrative option, too.
23. Clinical Pharmacist
If you've ever had to pick up a prescription, you've likely interacted with a pharmacist. These medical professionals dispense medications in accordance with a doctor's recommendation. Additionally, they provide guidance to patients, answering questions about the medications and providing critical information.
Usually, you need a doctoral or professional degree to become a pharmacist, as well as a license. With that all squared away, a $128,710 annual salary is the norm.
24. Site Reliability Engineer
Site reliability engineers have a unique role within a company. They use software development knowledge and operations expertise to address a wide range of infrastructure problems, ensuring the company's IT operations can run smoothly and meet larger business needs.
In most cases, site reliability engineers have at least a Bachelor's degree. Once you have some experience, expecting a salary near $130,021 per year isn't out of the question.
25. Cloud Engineer
Thanks to the rise of remote work, the cloud has never been as important as it is now. Through the cloud, people can access company assets from nearly anywhere, making it easier to telecommute.
As a cloud engineer, you use your expertise to plan, design, manage, and support cloud computing initiatives. In exchange for your expertise, an annual salary of about $124,328 is the norm.
26. Data Scientist
Data scientists spend their time reviewing data to gather actionable insights. Typically, they use a variety of tools and modeling approaches to help review swaths of information, allowing them to identify patterns that companies can use to their benefit.
On the pay side, data scientists do pretty well, partially because demand for their skills is ridiculously high. Overall, annual salaries near $132,528 are common, and it wouldn't be surprising if the average pay rate kept rising over the next few years.
27. Controller
We've actually taken a deep dive into the controller job description before. However, as a quick summary, in the world of accounting, controller is a position near the top. They oversee all of the organization's daily accounting operations, including accounts payable, accounts receivable, payroll, and more. If money is entering or exiting the company, there's a great chance that the controller knows all about it.
When it comes to their salary, controllers usually come in close to $222,154 per year. However, some certainly do earn more, so there is still room for growth.
28. Lawyer
Another one of the highest paying in America that shouldn't come as a surprise, lawyers help companies, individuals, and government agencies navigate legal issues. Whether it's assisting with contracts, preparing a legal defense, or anything in between, lawyers have the expertise.
On the pay side, attorneys usually bring home around $126,930 a year. Plus, they typically get great benefits, making their total compensation worth more.
29. Financial Manager
Financial managers oversee the financial health of a company. Along with analyzing data and creating reports, they usually make recommendations about investment activities and similar actions, helping the organization achieve its goals.
In most cases, you'll need at least a Bachelor's degree to join this field. Once you have that, as well as some relevant experience, you could find yourself earning $134,180 a year or so.
30. Actuary
For actuaries, it's all about risk management. They review data to determine how safe various financial moves are, providing recommendations to their company to help them make smarter decisions.
Generally, a Bachelor's degree is a must for actuaries. With that, you can quickly get on the path toward a $111,030 a year career.
Putting It All Together
Ultimately, if you're looking for jobs that make a lot of money, any of the high-paying careers above might do the trick. Consider your interests and how long you'd like to stay in school, and use that as a starting point. And don't forget, there are many different types of schooling you can do, so don't forget to consider trade jobs for opportunities that might suit you also.
That way, you can find the best-paying job for you.
P.S. You can land a job interview pretty quickly after applying for one of these jobs, so it pays to be prepared for your interview. That's why we've created an amazing free cheat sheet that will give you word-for-word answers for some of the toughest interview questions you are going to face in your upcoming interview.
Click below to get your free PDF now:
FREE

: Job Interview Questions & Answers PDF Cheat Sheet!


Download our "Job Interview Questions & Answers PDF Cheat Sheet" that gives you word-for-word sample answers to some of the most common interview questions including:
What Is Your Greatest Weakness?
What Is Your Greatest Strength?
Tell Me About Yourself
Why Should We Hire You?
And more!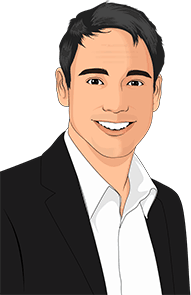 Co-founder and CTO of TheInterviewGuys.com. Jeff is a featured contributor delivering advice on job search, job interviews and career advancement, having published more than 50 pieces of unique content on the site, with his work being featured in top publications such as INC, ZDnet, MSN and more.
Learn more about The Interview Guys on our About Us page.