Many 16-year-olds want to find a great job. After all, you may have expenses you need to handle – like gas for a car – or things you want to do and buy. That's why finding high-paying jobs for 16-year-olds is such a priority for so many.
The thing is, are there good jobs for 16-year-olds out there? Or are you stuck with low-paying positions?
If you're asking questions like that, here is what you need to know about the best-paying jobs for 16-year-olds.
Jobs for 16-Year-Olds
Okay, before we dig into the high-paying jobs for 16-year-olds, let's take a second to cover a few other crucial points. Yes, finding a job as a teen can be tricky. Usually, you don't have a ton of experience, for one. For another, your skillset might be limited, reducing the number of opportunities available.
Does that mean you should give up? Hardly.
First, many teens have transferable skills that can make them valuable employees. You might be a great communicator or exceptional at organization, for instance. If you highlight those capabilities (and those like them), they can help you find a job.
Second, some teens have honed more technical capabilities. You might have learned some great skills through school classes, hobbies, and personal projects. Those skills count, too, so don't overlook them.
Alright, but what about competition from other teens? Won't that make it hard to find a job?
Well, that's possible. However, it's important to realize that only around 20 percent of high schoolers work. So, there's usually less competition than you'd think.
Okay, how about the work restrictions? Aren't there rules about employees under the age of 18?
Yes, there are laws that impact younger workers. Usually, these involve hours restrictions – both per day and per week – as well as barred activities.
The exact rules vary depending on where you live. Additionally, it's essential to understand that many companies are willing to work within those rules. They're familiar with the requirements and create positions that work for teens, ensuring they can get the workforce they need.
Before your start looking for a job, just make sure that you check out information from your state's department of labor to see what the laws say. That way, you can focus your job search on the right opportunities, ensuring you get one of the best-paying jobs for 16-year-olds around.
Top 20 Jobs for 16-Year-Olds
If you're looking for the best-paying jobs for 16-year-olds, here are 20 excellent options.
1. Babysitter
Babysitting is easily one of the best jobs for 16-year-olds. It's a flexible option that won't interrupt a school schedule. Plus, if you're babysitting in at night, once the children go to bed, you can spend your time working on homework while you earn some cash.
You don't necessarily need any experience to get started either. However, if you get a CPR and first aid certification, that can help you stand out from other teens.
When it comes to pay rates, they can range from $10 to $30 per hour, give or take. However, the exact amount depends on how many kids you're watching, their ages, and other responsibilities you handle while keeping an eye on the children.
2. Golf Caddy
If you live in a fair-weather state with golf courses, working as a golf caddy is one of the best-paying jobs for 16-year-olds around. The pay rate is usually near $19.96 per hour. There's also a chance for some tips, so you might get to bring home extra cash.
Plus, the work is reasonably simple. You'll assist a golfer with their clubs, including carrying them between holes. It's a nice way to stay active since it can involve some lifting and quite a bit of walking, which is a nice bonus. However, you may have to spend some time out in the elements, which might not be the most fun. This a great option for a summer job as it can be done during school break.
3. Farmhand
For teens living in a rural area, working as a farmhand could be a great option. Much of the work happens during the early mornings, so you may be able to get some hours in before school. Other activities may be great for the afternoon, and some farms may just need some extra help on weekends.
The work can be physically demanding, so it's an excellent option for staying in shape. Plus, you can earn around $13.89 per hour, giving you a nice paycheck, too.
4. Restaurant Server
As a restaurant server, your main duties are to take customer orders, deliver food to tables, keep drinks filled, and tackle some light cleaning. Along with earning around $11.63 per hour, you could also pick up some healthy tips if you offer exceptional service. As a result, you might bring home quite a bit more.
Tips can quickly turn this into one of the best-paying jobs for 16-year-olds. Plus, you don't necessarily need any kind of experience to get started, which is a bonus.
5. Newspaper Delivery
Newspaper delivery jobs are classics for people under the age of 18. Usually, you accept a newspaper bundle from the new organization, get them prepared with rubber bands or bags, and get them to the right homes.
In some cases, delivery routes can be tackled on foot or with a bicycle, letting you get some exercise. However, there are car-based routes, too, which could work for teens with driver's licenses.
When it comes to pay, $15.00 per hour is the norm. However, you may also get the occasional holiday bonus from happy customers, giving you some extra cash.
6. Dog Walker
If you adore dogs and don't mind scooping poop on occasion, working as a dog walker might be one of the good jobs for 16-year-olds for you. You'll get to stretch your legs while ensuring that pups in your neighborhood get some much-needed exercise.
Overall, dog walkers tend to earn around $12.68 per hour. However, if you're comfortable walking several dogs at once, you may be able to get a bit more than that.
7. Gardener
While 16-year-olds might not be able to work for a landscaping company, that doesn't mean they can't launch a side hustle as a gardener. Many homeowners will pay someone to mow their lawns, pluck weeds, and handle other basic lawncare tasks, at times to the tune of around $15.34 an hour.
8. Tutor
Anyone looking for high-paying jobs for 16-year-olds needs to consider becoming a tutor. As long as you have a strong performance in certain school subjects, you might be able to make some decent cash helping others get better in those areas.
The pay rate tends to be pretty strong, coming in near $19.51 an hour. However, if you're assisting more than one student at a time, you may be able to pull in a bit more.
9. House Sitter
When it comes to low-key high-paying jobs for 16-year-olds, house sitter is a winner. In most cases, your main responsibility is to simply be present at a property while the owners are away. You might have to handle some other simple tasks – like light cleaning, checking the mail, feeding pets, or watering plants – though those responsibilities tend to be easy to manage.
For the pay rate, it's usually based on the number of days you watch the property. However, it usually breaks down to around $25 to $50 per day, depending on the responsibility level and whether you stay overnight.
10. Youth Sports Ref
Many youth sports leagues are willing to hire younger teens, making youth sports ref one of the good jobs for 16-year-olds. If you play a particular sport in high school and know the rules well, you could earn some extra cash refereeing games for younger kids.
In many cases, you'll just work some hours on weekends or in the afternoons, so it'll work with a school schedule. Plus, you only need to commit to work for the length of a season, giving you more control over your schedule.
Typically, youth sports refs earn around $15 to $20+ per hour. However, the exact rate can vary depending on the sport, your location, and the league involved.
11. Snow Remover
If you live in a snowy area and don't mind getting up early, launching a side hustle as a snow remover can be a great job for 16-year-olds. You help clear snow from walkways, stairs, and vehicles, ensuring the owner doesn't have to deal with that on their way to work.
Usually, you'd charge per job for this kind of work. Pros usually charge around $30 to $70 for the service. However, as a teen, you may want to aim below that.
12. Logo Designer
Many teens have some graphic design skills. If you do, you could use that knowledge to earn some cash as a freelance logo designer.
Companies often hire others to create their logos. Additionally, you could see opportunities from YouTubers, Twitch streamers, and social media influencers who want to brand their content.
Logo designers can earn around $29.00 per hour. However, it's more common to charge per project as a freelancer. So, research your competition and consider how much you think is fair for the time involved. That way, you can set a good price. This one of many great online jobs for teens.
13. Arcade Attendant
If you're looking for a simple job for 16-year-olds, arcade attendant could be a winner. You'd collect money from customers and exchange them for tokens, dole out prizes, tackle some cleaning, and maybe do some light machine maintenance.
Pay rates for arcade attendants are often in the $8 to $13 per hour range. However, depending on where you work, you may get some fun perks like free games and food discounts, making it a bit more lucrative.
14. Pet Sitter
As a pet sitter, your job is to make sure a household's animals stay healthy and comfortable while their owners are away. You'll handle feedings, get them some exercise, and make sure all bathroom-related tasks are handled.
While pet sitting opportunities may be more common during the summer vacation season, opportunities can exist all year-round. After all, people may need to travel for work at any time, and some people prefer to take vacations during off-seasons.
In any case, many pet sitters earn around $12.68 per hour. However, if the animal has some special needs, you might snag a bit more.
15. Event Photographer
If you've got a good eye and access to the right equipment, there is nothing to say that a 16-year-old can't work as a freelance event photographer. In many cases, you'll want to advertise your services online and have a portfolio ready for prospective customers. That way, they can get a feel for your style and see what you can do.
As an event photographer, you could make around $21.00 an hour. However, charging by the job is also an option, so you can go that route if you prefer.
16. Social Media Marketing Assistant
Companies understand that their online presence matters. However, not every business has someone social media-savvy on their staff. In those cases, they often hire freelance social media assistants to help them achieve their engagement goals.
Since teenagers are often familiar with the latest platforms and how to use the various tools, many companies are open to bringing a younger person on board. If you enjoy all kinds of social media platforms, earning $16.36 per hour while working part-time doing what you love could make this the perfect fit.
17. Blog Contributor
While most freelance platforms only allow adults to use the service, that doesn't mean becoming a blog contributor isn't an option for anyone looking for the best-paying jobs for 16-year-olds. Not all companies use those platforms. Plus, those with teens as their target market may actively seek out contributors who are under 18.
Even an entry-level digital content writer can make around $23.00 per hour. However, it's important to understand that a per-piece rate is more commonly what's offered. You may get $10 to $50+ to create an article for a blog, depending on your skill level, the topic, the piece length, and other factors. So, make sure to break down the work involved to get a better gauge on your hourly earnings.
18. Internet Researcher
Most 16-year-olds know how to find information online. If you're in that category, you might be able to snag a position as an internet researcher. Those pros help companies find the data they need, sending back reports with the information. In exchange for their time, earning around $20.00 an hour is typical.
19. Sales and Reservations Agent
If you'd like to work from home as a contact center agent, becoming a sales and reservations agent at U-Haul is one of the best jobs for 16-year-olds, hands down. Along with a base pay rate of $13.00 per hour, you could qualify for bonuses that bring you up as high as $20.00 per hour, which is pretty amazing.
Part-time workers also qualify for some benefits, including dental, vision, and retirement. As a 16-year-old, that could be a huge deal, as you won't find options like that in many other places.
20. Retail Worker
Many companies hire 16-year-olds as retail workers (for example Best Buy), making this a classic first job for many people. You might operate a cash register, stock shelves, unpack new inventory, and handle some cleaning, all while helping customers find what they need.
Along with a pay rate near $13.13 an hour, it's normal to get a store discount, too. As a result, you may be able to keep your budget in check with greater ease while you earn some cash.
JEFF'S TIP: When you're trying to decide where to apply, it could be wise to avoid temptation. While getting an employee discount at a place you would shop for must-have items regularly anyway could be smart, choosing one where you'd end up spending your entire paycheck on non-essentials may not be a great move. Resisting the temptation created by the discount might not be easy, so keep that in mind as you check out job openings in your area.
Putting It All Together
Ultimately, all of the best high-paying jobs for 16-year-olds above are worth considering. See if one piques your interest and if so, launch your job search today.
P.S. You can land a job interview pretty quickly after applying for one of these jobs, so it pays to be prepared for your interview. That's why we've created an amazing free cheat sheet that will give you word-for-word answers for some of the toughest interview questions you are going to face in your upcoming interview.
Click below to get your free PDF now:
FREE

: Job Interview Questions & Answers PDF Cheat Sheet!


Download our "Job Interview Questions & Answers PDF Cheat Sheet" that gives you word-for-word sample answers to some of the most common interview questions including:
What Is Your Greatest Weakness?
What Is Your Greatest Strength?
Tell Me About Yourself
Why Should We Hire You?
And more!

—
You may also be interested in our other "Teen Jobs Articles":
—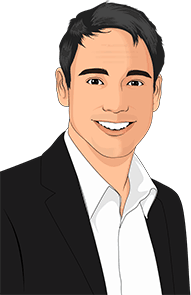 Co-founder and CTO of TheInterviewGuys.com. Jeff is a featured contributor delivering advice on job search, job interviews and career advancement, having published more than 50 pieces of unique content on the site, with his work being featured in top publications such as INC, ZDnet, MSN and more.
Learn more about The Interview Guys on our About Us page.