The unthinkable has happened: you've grown tired of eating ramen noodles, living four to a room, and pretending that trips to the park with your girlfriend/boyfriend qualify as actual dates.
It is time to get a job.
Though it is possible to work a full-time job while in college, part-time jobs for college students are often more practical.
The best jobs for college students are those that advance your career in some way, those that allow for time to study, or those that actually qualify as fun.
A job that advances your career will look great on your college resume. A job that leaves you time to study on shift or one you actively enjoy allows you to tackle two birds with one stone. Are you a psychology major? What about History? Or English?
The program you are enrolled in may influence the type of job you want to take while you're in college, as it could give you a head start for when you enter the workforce after you graduate (heck, even if you're a Math Major!)
Choosing the best college job is a somewhat personal decision. Independent of your career goals and the activities that knock your socks off, however, are several practical considerations.
Though you are welcome to shoot for whichever job you imagine, some are more college-student friendly than others.
Here is a list of 10 of the best jobs for college students, with a description of each. (If you're not yet in college check out our Best jobs for teens article.)
List of Five Best Jobs for College Students
As we mentioned above, while it is difficult to have a full-time job while you are enrolled in college, it certainly is possible. Knowing this, here are five jobs you can consider to help subsidize your income while you are in college:
NOTE: Also be sure to check out our best online jobs for college students article too!
1) A Paid Internship
If you need to work full-time during school, the very best job you can land is a paid internship in your field. Internships are often more flexible than other jobs. They are more accustomed to working with students and will be more willing to work with you and your schedule than a corporate position.
As an added bonus, competition is tough for summer internships. These same prestigious positions are significantly easier to land if you're willing to work during the school year.
2) Any Job At Your University
It is a little-known secret that many universities offer reduced, or even free, tuition to university employees. The specifics of this arrangement vary – you may need to be employed for a year before you are eligible or meet other requirements.
Any hoops you need to jump through will be well worth it. If you need to work full-time during school, the very best outcome is a paycheck that comes with the perk of fewer student loans to pay off later.
There are also a significant number of jobs at most schools. You may very well find one that sets you up well for your career of choice.
To see what jobs might be available at your college, make sure you check the "careers" or "jobs" section of the college's main website but also make sure you check the student-run (ex. Student Union, etc.) website or student employment center.
3) Camp Counselor
Though usually only a summer position, working as a camp counselor has been the time-honored task of college students for generations. You won't be studying, but you will be having a great time.
Supervising activities invariably means participating in those activities, and there are specialty summer camps to match any number of hobbies. You can spend the summer sailing through the British Virgin Islands, scuba diving in the Florida Keys or leading an expedition through a pristine rain forest.
Never underestimate the power of becoming a leader, which is exactly what mentoring young people helps you to achieve.
4) Companies with Employee-Tuition Programs
A number of companies help employees to pay for college. Famously, Starbucks will foot the whole bill for an online education from Arizona State University.
Other companies will reimburse various amounts. Some have stringent guidelines, while others are more liberal.
AT&T will reimburse up to $8000 a year, Chipotle will reimburse up to $5,250, and Disney offers up to $700 for every college credit taken.
Even McDonald's has jumped on board, though their meager offering of $700 a year more resembles a marketing ploy than an actual attempt to help students (we don't recommend McDonald's unless you have exhausted all of your other options).
5) On-Demand Driver
Uber and Lyft have taken the world by storm. It has never been easier to make money on your own schedule.
Just sign up, log in, and work as little or as much as you like. Take the week before finals off, work eighty hour the week before Christmas and pick up shifts over schools breaks without ever having to ask permission or explain yourself.
It is the perfect job for a college student.
List of Five Best Part-Time Jobs for College Students
Realistically, if you are enrolled in college full-time, you will be looking for a part-time job. After all, you should be primarily focused on your studies and not flipping burger for a living.
With that in mind, here are 5 solid options for you to consider while looking for part-time work:
1) Hotel Receptionist
Though it depends on the hotel, working as a receptionist at a small establishment is an amazing part-time job for a college student.
Though hotels need someone at the front desk to take reservations and check in guests, these two activities leave significant time for studying. Even when you include other tasks – such as opening and closing the register, setting up continental breakfast or light reception cleaning – there is ample time to study while on the job.
There are usually a TON of part-time jobs available at hotels across America… you just need to find them.
2) Personal Trainer
Working at a gym allows you to take care of your own personal health and fitness, while also helping others. Keeping fit has been proven to help your mind, relieve stress and even improve your concentration. You probably won't be getting much studying done at work, but what you will gain is priceless.
One of the great benefits of being a trainer is that you are traditionally in charge of your own schedule, which is a huge bonus when you have a full schedule of classes to manage.
3) Tutor, Professor's Assistant, or Researcher
These three jobs are similar in that they keep you connected to learning, keeping your brain active and engaged while you attend school.
Working as a tutor has innumerable perks. Not least, explaining challenging topics to others is the best way to truly understand them yourself.
Instead of forgetting Freshman Physics and needing to review before moving onto deeper level problems, keep current in your knowledge by sharing it with other students.
Tutoring also helps to develop leadership and interpersonal skills.
Being a teachers assistant or researcher are great part-time jobs because they put you in close proximity with an educator at your college.
In fact, this person could even be one of your own professors! The benefits to this are abundant and obvious, but generally speaking, there is a lot to gain from having a mentor like this and not only that, you might get a little favoritism when it comes to your marks!
9) Babysitter
No, you are not too old to be a babysitter.
Watching the tiny tykes of others is a wonderful opportunity for a college student. Often, parents are looking for a regular date night – one that extends long past the bedtime of their children.
For you, bedtime equals study time. If you have experience with infants, even better. Infants needs special care and an attentive eye, but they also sleep an incredible amount.
Watching an infant part-time is a very real responsibility, but also a unique opportunity to study on the job.
10) Extreme Sports Instructor
If you have a passion for extreme sports, working in the field can be immensely rewarding. Teaching others to scuba dive, snowboard, or paraglide is a way to share your passion with others while taking the time to do something you love.
You also get paid for it. It is better than a win-win. It is a triple win.
Putting It All Together
It is frustrating to watch your friends attend parties, volunteer, and sleep until noon on the weekends when you need to work. Don't let it get you down!
Working through college is a blessing in disguise. Not only will your resume help you to land an amazing job when you graduate, you will have a head start in mastering the soft skills you need to succeed in life.
—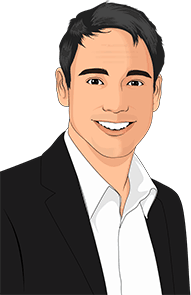 Co-founder and CTO of TheInterviewGuys.com. Jeff is a featured contributor delivering advice on job search, job interviews and career advancement, having published more than 50 pieces of unique content on the site, with his work being featured in top publications such as INC, ZDnet, MSN and more.
Learn more about The Interview Guys on our About Us page.